The Sequoia Humane Society is a no-kill shelter whose mission is to be a community leader in reducing pet overpopulation by providing a high-standard of care and through programs such as adoption, spay/neuter and education.
As a no-kill shelter, many of our residents stay with us for several months, even as long as a year or more before they are adopted- but our staff is prepared to stand by an animals side and advocate for them for however long it takes until they meet their new best friend and it is time to part ways at last. Every member of the Sequoia Humane Society whether it be staff, volunteers, or foster parents, are devoted to caring for each of our shelter animals with the respect, love, and compassion they deserve every day. A shelter environment can be stressful for animals, so we work hard to provide the cats and dogs in our care with lots of enriching activities whether it's playtime and socialization in the Flemming field, routine training exercises, or guided pack walks away from the facility to give our dogs a break from the shelter environment- or engaging in cuddles and playtime with enrichment toys and obstacles in the visitation room with our cats.
Cats
Sequoia Humane Society cats live in a communal room, with ramps and perches decorating their living space and providing exercise with a view from which to spy on their visitors. Our feline friends are also accommodated with an enclosed outdoor area that Sequoia Humane Society staff lovingly calls "The Cattio," where visitors may catch them soaking up the sun and lounging about when the weather allows it. In the morning,many of our shelter cats often enjoy a good scratch on one of the cat towers, before heading out of their respected living spaces and into the communal area to watch the kitty television, drink from the water fountain, or play in one of the cat rooms enrichment obstacles and play structures.
Dogs
Sequoia Humane Society dogs live in a wing of our building where they are each separated by kennels with unique accommodations such as their favorite toy, a special treat, and a cozy blanket on their bed to ensure they are as comfortable and well rested as possible. dogs are walked three times a day by staff, and rotated in outdoor exercise areas. Volunteers often take dogs on off-site excursions to the beach or to other places around town where they can meet potential adopters. Staff spends time with each dog every day making sure they are happy, healthy, and well socialized. Many of our more social dogs enjoy a romp in the Flemming field with their shelter buddies and staff daily, and if the sun is out that day- a visitor may even be able to catch a glimpse of our shelter dogs splashing in a nice refreshing kiddie pool and soaking in a bit of extracurricular training. Among our less social dogs, quality time with our staff and volunteers alone proves to be the most fun.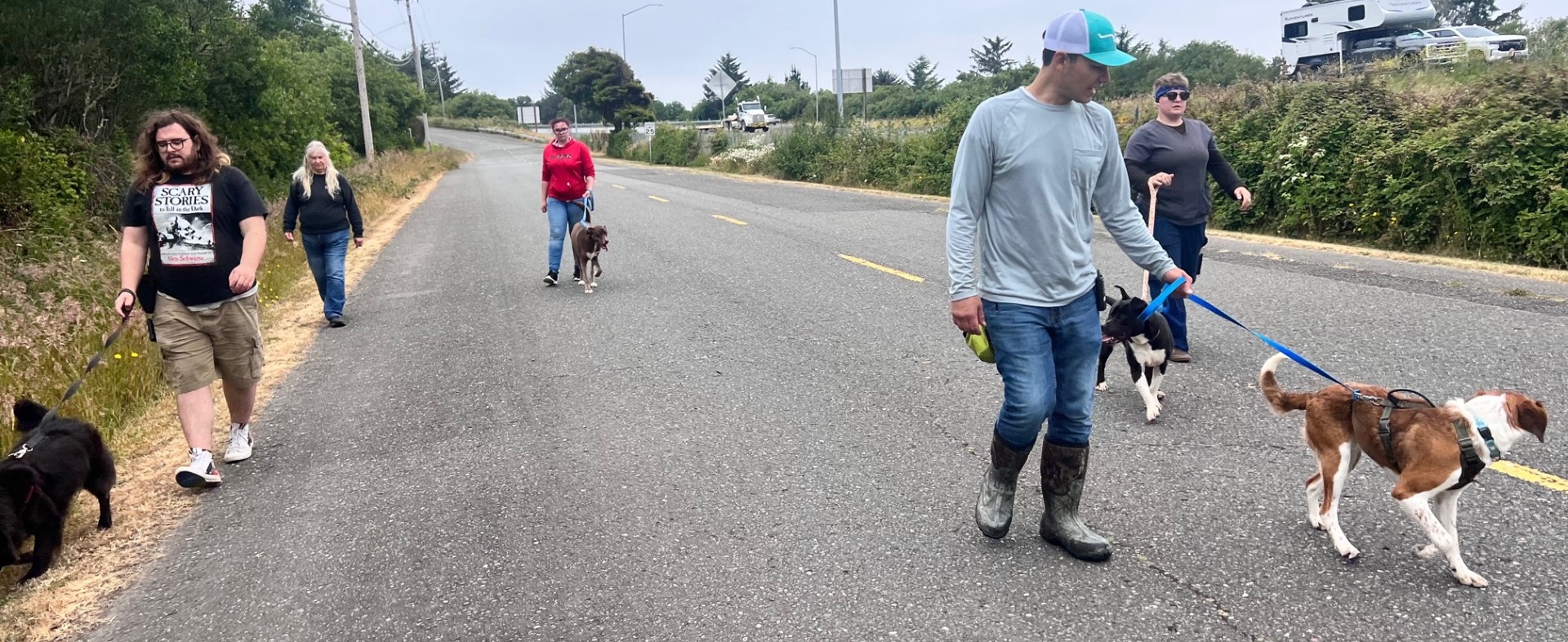 Our philosophy at the Sequoia Humane Society is that animals deserve our love and respect. We aim to place every pet that comes to us in a loving, forever home where they will be welcomed as a family member.