The Sequoia Humane Society (SHS) aims to help find permanent, loving homes for all adoptable animals. Due to space limitations, we cannot admit every animal looking for a new home into our shelter. We have therefore reserved a space on our website to help pet owners distribute information about animals they need to rehome.
All cats and dogs posted for private adoption must be spayed/neutered.
In order to post a private adoption, we need a statement granting SHS permission to post your contact information on our website and Facebook. We also suggest that you sign up for the Friends for Life Animal Rescue "Matchmaker" program, and post fliers in vet offices, pet stores and around your neighborhood.
If you are looking to rehome a pet, please send an email to
[email protected]
, including:
Name:
Breed:
Gender:
Age:
Contact:
General Temperament:
Disclaimer: The Sequoia Humane Society does not guarantee the health or temperament of any private adoption animal listed on its website. Private adoption agreements are between the animal's original guardian and the individual looking to adopt the animal. All parties using this website agree to release SHS from any responsibility related to the private adoption process.
The following animals are currently available for private adoption:
---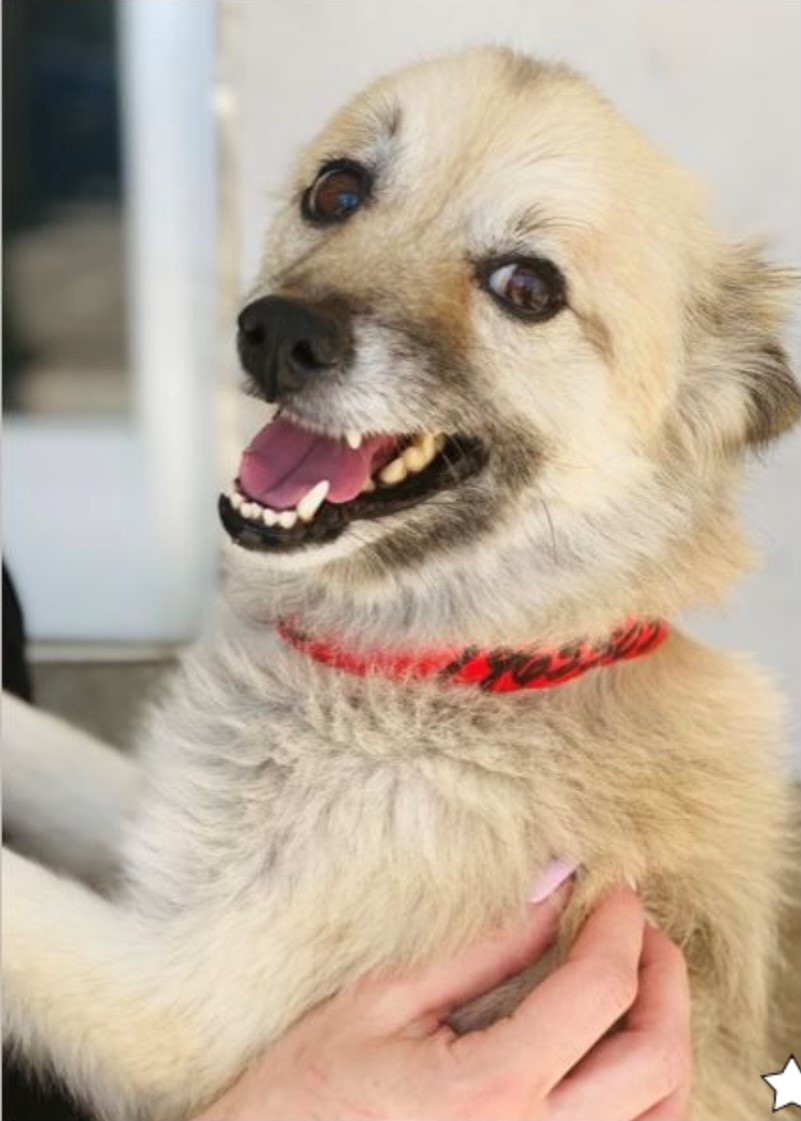 Name: Braxton
Breed: Pomeranian/Australian Shepherd mix
Gender: Neutered Male
Age: 7 years
Contact: Mary 925-768-5759
General Temperament: He's a very affectionate dog and loves having his neck and ears scratched. He's great around people and loves kisses and cuddles but he is wary of other dogs and tends to bark at them so he would be best in a home without at least larger dogs. He also has a pinched nerve in his back for which he is on muscle relaxers and pain killers. You wouldn't know he has this condition by looking at him, though! He runs in circles when it's walk time and likes jumping into the car for rides. He is house broken and very smart. He can sit and give you his paw and he has picked up other tricks very quickly.
(3/17/21)
---
Name: Noodle
Breed: DSH
Gender: Spayed Female
Age: 4-5 years
Contact: Maya 831-461-4336
General Temperament: Noodle is a shy girl with new people but will open up to be a loving lap cat as long as you don't mind her happy drooling and loud purrs. She has been indoor/outdoor for most of her life, and prefers to use the bathroom outside but will use a litter box and is litter trained. Shots are up to date, she is spayed and microchipped. She would be happiest in a home with no other pets and no small children.
(1/28/21)
---
Name: Trooper
Breed: Silver/White Tabby DSH
Gender: Neutered Male
Age: 2 years
Contact: Friends for Life at (707) 442-5999 or email

[email protected]
General Temperament: Trooper got his name because his bravery inspired everyone at Friends for Life. Abandoned as a kitten, Trooper had to have most of his teeth removed after months on the street. Now, he has recovered loves snacks and is a happy cat who is looking for his forever home. Trooper considers everyone he meets to be his new best friend, whether they are human or animal.
(1/21/21)
---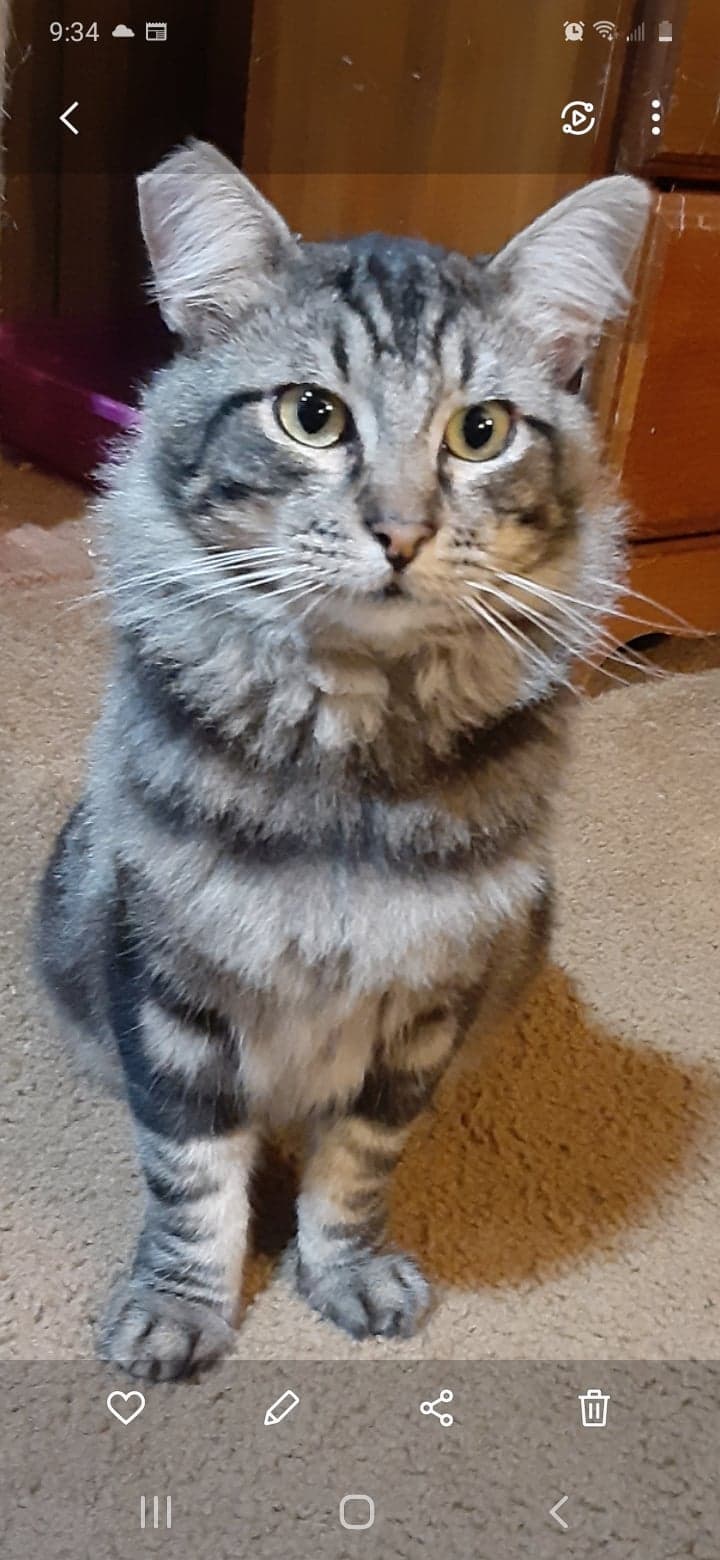 Name: Gus
Breed: Brown Tabby DMH
Gender: Neutered Male
Age: 2 years
Contact: Friends for Life at (707) 442-5999 or email

[email protected]
General Temperament: Gus is a unique guy. He has lived outdoors most of his life, and would probably be content as a barn cat. However, we think that the right person could bring out his gentler side. Just look at that pet-able fur! Gus is gregarious with other cats and is incredibly playful; he is still learning to trust humans.
(1/21/21)
---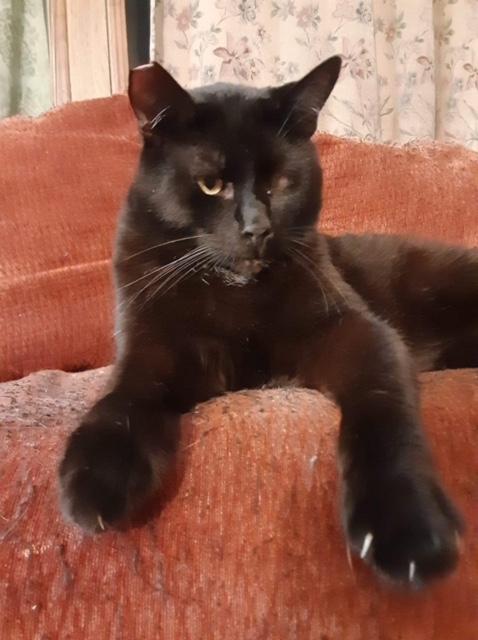 Name: Cap'n Morgan
Breed: Black Domestic Short Hair
Gender: Neutered Male
Age: 4 years
Contact: Friends for Life Animal Rescue at (707) 442-5999 or email

[email protected]
General Temperament: This handsome man is Cap'n Morgan. Cap'n Morgan is about four years old and is great with other cats and children. However, he especially loves his foster brother, Angel. Cap'n Morgan craves affection, from kisses to cuddles. He makes a strong impression on everyone who visits Friends for Life. He possesses a regal presence and likes to sit up high on the cat tree, surveying his domain. Cap'n Morgan came to us with one eye; we assume it is only befitting of a sea captain.
(1/16/21)
---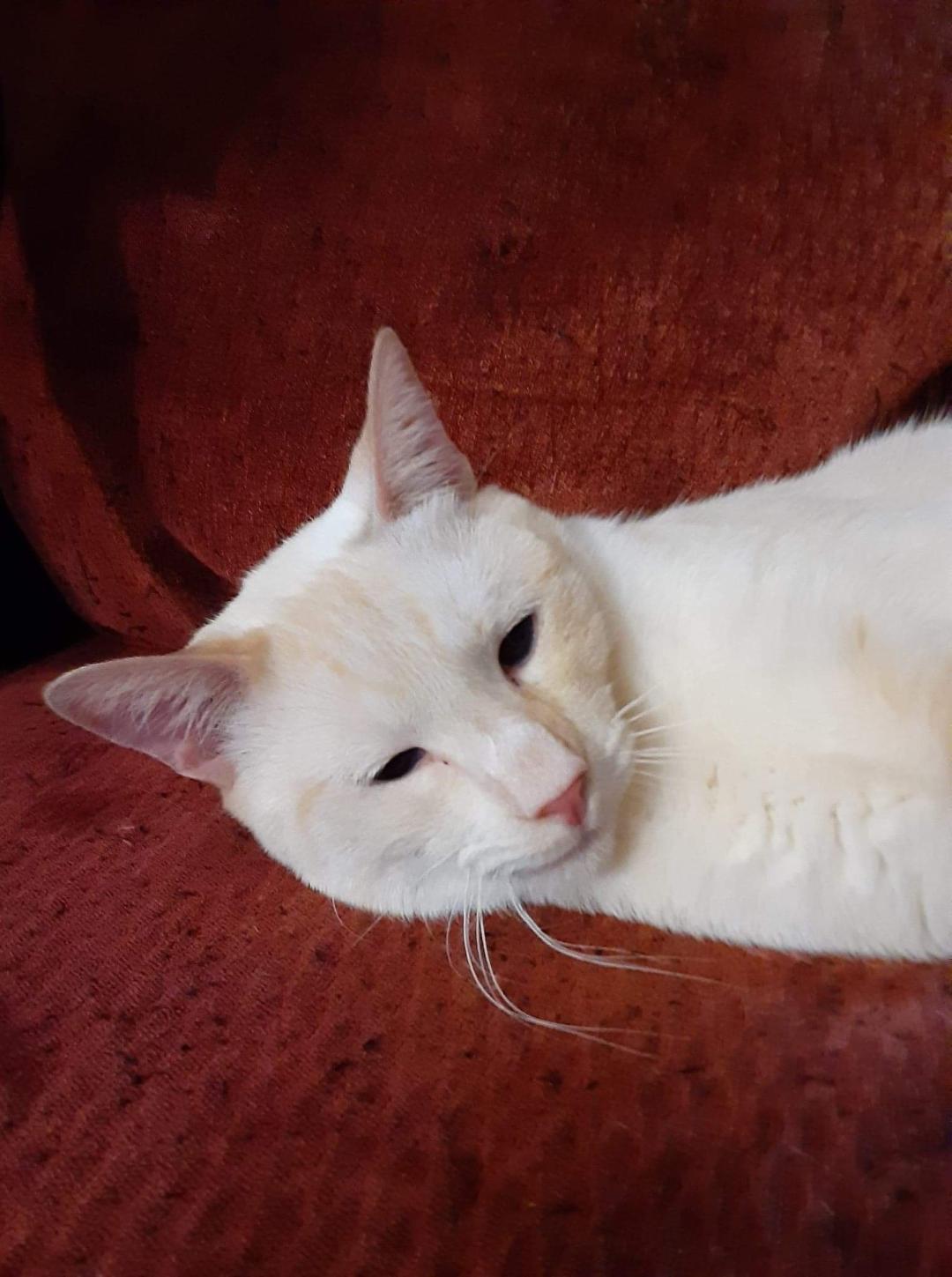 Name: Angel
Breed: Short Hair Flame Point Siamese
Gender: Neutered Male
Age: 3 years
Contact: Friends for Life at (707) 442-5999 or

[email protected]
General Temperament: This goofball is Angel. He is a very large, very active boy. He is a flame point Siamese with beautiful blue eyes. He loves to make friends with people and animals. Angel is always on the lookout for pets and head scratches, but is also very independent. He loves to play, especially with his fellow foster Cap'n Morgan. He came in as a very shy, very timid kitty and has blossomed into a confident boy. Angel is already neutered and has had all of his vaccinations.
(1/16/21)
---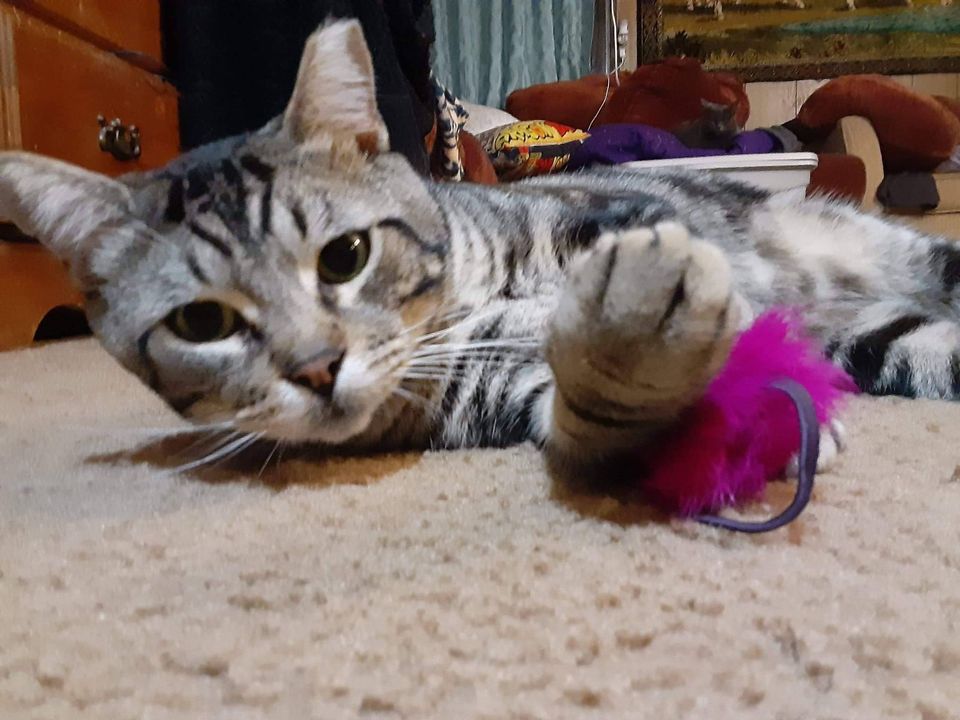 Name: Oscar
Breed: Short Hair Brown Tabby
Gender: Neutered Male
Age: 3 years
Contact: Friends for Life at (707) 442-5999 or

[email protected]
General Temperament: Meet Oscar, a cuddle-loving brown tabby boy with a fun personality. Oscar is 3 years old and wants nothing more than to spend his day snuggled up to a friend or playing with a fellow cat. Oscar is known at Friends for Life as a total ham; he has lots of funny quirks, such as snoring during a good nap and running to greet all visitors like a little butler. Oscar is an easygoing guy and is great around kids and animals. He was neglected by unkind humans and is a carrier of FIV. Oscar is a healthy cat who would make a perfect addition to any household. If you are a special person looking for a special cat, look no further than Oscar!
(1/16/21)
---
Name: Chessie
Breed: DSH
Gender: Spayed Female
Age: Approx. 4-6 years
Contact: Eliza 503-839-5857
General Temperament: Chessie is a gorgeous girl, who loves snuggle time most of all. Chessie loves scratching on her scratch pad, cat nip, sleeping curled up with her person, and eating treats. She is very friendly with people, doggies, and other kitties who give her a chance. Chessie is not at all aggressive, but may be best suited for a home where she's the only kitty as she is protective of her space and may mark when she feels threatened by other kitties. Although indoor with her foster family, in her previous home she enjoyed both indoor and outdoor time. If you're looking for the perfect snuggle companion to keep you company and meow at all your jokes (and stories) Chessie is for you!
(1/5/21)
---
Name: Bowie *URGENT*
Breed: Presa Canario
Gender: Neutered Male
Age: 1.5 years old
Contact: Jamie 707-599-6892
General Temperament: URGENT!! Bowie loves children and other dogs. He is high energy and will do best with a family that can exercise him a lot or he will get into mischief. Having a large fully fenced yard would be preferable. He is a big boy, but still very much a puppy. He would benefit from some training. If you have any questions or would like to meet Bowie please call Jamie.
(11/6/20)
---
Name: Ashier
Breed: Shepherd/Husky Mix
Gender: Neutered Male
Age: 4 years
Contact: Patricia 707-599-1754
General Temperament: Ashier loves attention and affection.
He has been raised with cats however as is common with huskies has a strong prey drive. He should not be in a home with weaker animals or children.
He would love to be with someone who hunts.
He hikes off line with good recall. He would need to bond with new owner prior to off line.
Good on leash though rarely on one so sometimes needs to be reminded to not pull when first hooked up.
He should have min. 10x10x6 ft height enclosure with dig guards if left out alone.
House broken and does not tear up things when in kitchen overnight. Has not been left alone in house.

(7/14/20)
---
Name: Prairie
Breed: Orange tabby (the vet thinks some Siamese as well)
Gender: Spayed Female
Age: 3 years
Contact: Rachel 805-284-2273
General Temperament: Prairie is a very sweet and affectionate cat, who loves to be with people. She purrs often, loves to be held, and to sleep with people. She does well with children (as long as they don't torment her too much). Although she prefers to be the only animal in the home, she gets along well enough with most other cats and dogs.

Prairie has a non-specified auto immune disorder. She has dealt with gingivitis, for which all of her back teeth have been removed, as well as food and skin allergies. This disorder will require continued maintenance and attention. Because of her missing teeth and food sensitivity, she requires a specific raw food diet, and needs to be fed multiple times a day. It is timely and costly. She has one medication that she takes daily through an oral syringe, as well as a few supplements mixed in her food. Because of a severe flea saliva allergy, she should be an indoor only cat. She is a very talkative girl, always meowing and following her people around. She does not have the best manners when it comes to jumping on counters and stealing food as well.

This is a very special, loving, sweet cat for which I am hoping to find the perfect home. Ideally, she will be with someone who is financially ready to care for her medical issues, and who can spend enough time each day with her to give her the attention she needs. I know she will make an amazing companion when matched with the right home.

(6/18/20)
---
Name: Nala
Breed: DLH
Gender: Spayed Female
Age: 6 Years
Contact: Britney 951-514-7680 or 707.633.8567
General Temperament: Nala is a sweet black and white domestic long hair. She's about 6 years old. She can be a bit stand offish or shy but once she warms up, she is loving and bursting with energy. She loves chasing long string-like toys and pretty much anything she can play soccer with across the room. She loves running suddenly and doing parkour where she can. She also likes to curl up in your lap once she eyes that you've been sitting a while. She's a lot of fun and would most like to live in a bigger home.
(5/27/20)
---
Name: Kit Kat
Breed: Domestic Short Hair
Gender: Spayed Female
Age: 4 years old
Contact: Alicia (Cia) 707-599-5344
General Temperament: Kit Kat is about 4 years old and full of love. She is spayed. She enjoys sitting with you and getting all your love and attention and giving it right back. Don't be surprised if she kisses you right on the lips after a while lol. She still likes to play with any small toy, but the big fancy ones tend to make her shy away. She is currently an inside cat, as she has gotten hurt when I had her inside/outside.
She would do best in a home with adult(s) or older children, and as the only pet. I would not suggest a home with small children or anyone planning to have a baby. She wouldn't hurt them, but she wants to be the only baby lol.


(4/3/20)
---
Name: Bubba(previously Denbo as his papers will show)
Breed: Shepherd Mix
Gender: Neutered Male
Age: 2 years
Contact: Ariel (775)-224-7475
General Temperament: Bubba is gentle, but very energetic. He doesn't bite except for play nibbles. He loves to run and therefore needs a nice big yard to run around in. Rarely ever barks. He doesn't have any health conditions that we know of since adopting him from the Humane Society. It is unknown how well he does with babies and small children. He does well with other dogs and often wants to play. He doesn't potty in the house, he usually self regulates as far as his food goes. He does however get bored when he isn't allowed enough time or space to get his energy out. When passing strangers on walks he likes to greet them and sniff, never bites or barks. Doesn't bark at other dogs but will pull to go see or sniff them. The reason I am looking to rehome him is because he needs a large yard to play in, as well as possibly another dog to be in company of and I cannot give him that at this time. I would like to find a home for him that suits his need to run and play.
(3/12/20)
---
Name: Benji
Breed: American Pit Bull Terrier mix
Gender: Neutered Male
Age: 2 Years
Contact: Oliver 707-616-1323
General Temperament: Benji is a sweet, energetic dog that thinks he's still a puppy. He loves his ball and squeaky toys, he has a blanket that he chews and still kind of nurses on as a comfort. He loves being around people all the time, and has slight separation problems. Gets along with cats and animals fine, but does guard his things from the other animals. He is not aggressive with them and does not bite or mouth the cat. He hasn't been around kids so we're unsure about his temperament around them. He doesn't like the bottom of his legs, his paws and his tail touched and played with and definitely does not like water, most likely from previous owners before us. We have to rehome Benji because with both of our busy schedules, we don't have time to continue caring for him and we are also living in a small apartment with no yard. It's unfair to Benji to keep him in a place where he can't play and roam freely.
(3/11/20)
---
Name: Dario
Breed: Shepard mix
Gender: Neutered Male
Age: 9 months old
Contact: Miranda 415-297-1473
General Temperament: Dario is a puppy still. He is sweet, goofy, very smart, gets along with other dogs and all people, high energy. Would recommend no kids < 10 years old or cats/small animals. He is 51 lb and full of energy. Haven't tested him with a cat but he does seem to have a strong prey drive. He is fully vetted, fixed, vaccinated and ready for a new home.
(2/22/20)
---
Name: Unknown but we call him Rufus. He does not respond to the name Rufus
Breed: Pitbull
Gender: Neutered Male
Age: Vet thinks 1 year
Contact: Jessyca 707-496-3793
General Temperament: This handsome, playful, goofy pup with lots of energy and love is looking for his forever family!
This stray, intact pitbull showed up at my home one dark and cold night with a chewed leash makeshift into a collar with duct tape. He looked well cared for and loved so we were sure to find his family! We took him in while we searched for his owners. We exhausted all efforts but unfortunately his family did not come forward. The Humboldt County Animal Shelter assumes he was a homeless dog from his appearance. So we are now looking for a family to love and care for him as he deserves. He is a sweet guy but he requires more attention than we can give him at this time.
We got him neutered and all his vaccines are up to date. We have two dogs of our own that unfortunately do not get along with him. He likes to hump and nip at ankles but he is a pup so hopefully now that he is neutered this will calm over time. He is not aggressive but he is overly playful and likes to jump. He seems to be okay with cats but has not been alone with them. We would not recommend him for small children.
If you are looking for a playful pup to welcome into your family, he's your man!

(2/14/20)
---
Name: Lady
Breed: German Shepherd
Gender: Spayed Female
Age: 6 Years
Contact: Jen 707-599-2298
General Temperament: General Temperament: Lady is super sweet and enjoys laying her head in your lap. She has done well with kids of all ages and is currently staying in a home with 3 other dogs. She loves to go for walks, but is still learning about the leash. Please contact Jen with any questions you may have about Lady.
(2/13/20)
---
Name: Mango
Breed: DSH
Gender: Neutered Male
Age: 5/21/10
Contact: Lez 707-443-5879
General Temperament: Mango is a very sweet cat who would do best in a single cat home. Mango is Polydactyl
(2/13/20)
---