The Sequoia Humane Society (SHS) aims to help find permanent, loving homes for all adoptable animals. Due to space limitations, we cannot admit every animal looking for a new home into our shelter. We have therefore reserved a space on our website to help pet owners distribute information about animals they need to rehome.
All cats and dogs posted for private adoption must be spayed/neutered.
In order to post a private adoption, we need a statement granting SHS permission to post your contact information on our website and Facebook. We also suggest that you sign up for the Friends for Life Animal Rescue "Matchmaker" program, and post fliers in vet offices, pet stores and around your neighborhood.
If you are looking to rehome a pet, please send an email to
[email protected]
, including:
Name:
Breed:
Gender:
Age:
Contact:
General Temperament:
Disclaimer: The Sequoia Humane Society does not guarantee the health or temperament of any private adoption animal listed on its website. Private adoption agreements are between the animal's original guardian and the individual looking to adopt the animal. All parties using this website agree to release SHS from any responsibility related to the private adoption process.
The following animals are currently available for private adoption:
---
Name: River (left of photo) & Luca (right of photo)
Breed: Purebred Mini Aussie (River) & Swiss Shepherd/Akita mix (Luca)
Gender: Female, Spayed (River) & Male, Neutered (Luca)
Age: 3 years old (River) & 2 years old (Luca)
Contact: Call or text (707)672-4271
General Temperament: River: River is a female 3 year old pure Mini Aussie who is an amazingly sweet and intelligent. Rivers parents were both Mini Aussie. River was born and raised along the Trinity river and loves daily walks and swimming after sticks in the river all day long! She needs a home where she will get lots of regular exercise. We have moved and now have no space for them.

Luca:Luca is a male Swiss Shepherd/Akita mix who is super sweet and very smart. His mom is a Swiss and this breed is highly trainable. He is Rivers little brother and loves taking walks and exploring a river bank or beach with her but not much of a swimmer. He needs a home where he will get lots of regular exercise.
(11/18/21)
---
Name: Kush
Breed: Pit/Mastiff Mix
Gender: Neutered Male
Age: 2-3 years old
Contact: Faith 707-572-0172
General Temperament: He's a very loving dog. He's good with kids. He gets very excited to play with toys. He loves to run around the backyard so lots of space is ideal for him. He loves to snuggle up under the blankets and nap. He can be a little rough when playing, but he's not aggressive. He is potty trained and will let you know when he needs to go outside. He knows "sit, lie down, and shake with both paws and hug" he can be very shy at first. He loves other non dominant dogs. He LOVES to play. He's not food aggressive but if you give him pig ears he likes to eat those alone or go outside and bury them. He DOESN'T do well with cats. He's honestly just a giant baby who loves to cuddle, eat, play and sleep. He loves to be warm and hates the cold. He uses pillows like a human and prefers on his bed with him. No known allergies to anything. Please contact me if you're interested!
(10/13/21)
---
Name: Tubs
Breed: Domestic Shorthair
Gender: Male; Neutered
Age: 8-10 years
Contact: Karen Denney (707)726-0155
General Temperament: Such a love, he's a gentle soft spoken guy, he'll lay in arms like a baby, likes people especially children. Best in home by himself.
(10/2/21)
---
Name: Dana
Breed: Unknown/Mixed
Gender: Female, Spayed
Age: About 2-3 years old
Contact: Kate; phone and/or text 707-616-7207
General Temperament: This tawny colored gal is about 2-3 years old and is from an owner who passed away recently. She is a sweet dog who genuinely loves attention and is quite affectionate. She is past the puppy stage but still bouncy and playful with lots of energy. She is a great hiking, walking, or running companion. She does well on a leash and knows basic commands like sit, down, heel, and come. She is affection and food-motivated, so would be a great student to continue training.

Dana may do well in a home with another dog, depending on how they mesh. She can be quite playful, rough, and tumble with other dogs, but is still learning to properly socialize with them, and could use some more training in this realm. She would probably do better in a home without cats. She is a strong, happy dog that would really shine with some nice training and a loving home. Dana currently weighs about 85 lbs, and is spayed with all vaccinations and heart-worm meds current.

Could this be the beautiful, sweet gal you've been looking for?
(9/30/21)
---
Name: Fluffy
Breed: Domestic shorthair mix
Gender: Neutered Male
Age: 10 years
Contact: Friends for Life at (707) 442-5999
General Temperament: This is our newest pal Fluffy. He has fallen on hard times, as his human has passed away. Fluffy is a chill guy and about ten years old, and is FIV positive. This marmalade gentleman is looking for a home to call his own.
(9/8/21)
---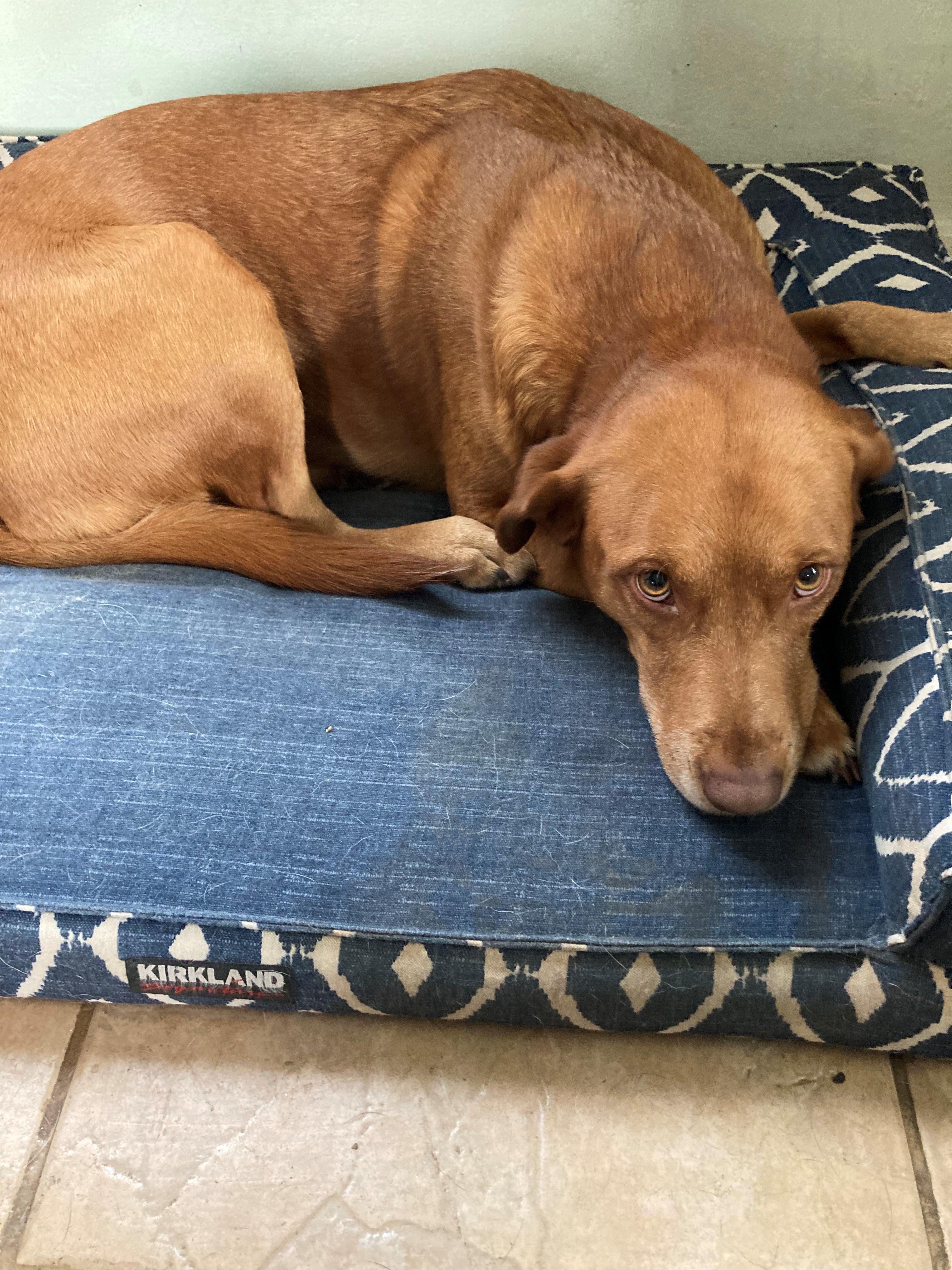 Name: Les Paul
Breed: Border collie black lab and Visalia
Gender: Male/neutered
Age: 6 years old. Born September 27th 2015
Contact: Emily 530-592-6524 call or texts. Email emily.andreatta

[email protected]
General Temperament: Les is an exceptionally smart dog. Good with other dogs. Has been around children his whole life and he's very protective of them. I would love to find him a new home that could take the time to give him the attention he deserves.
(9/1/21)
---
Name: Cinda
Breed: Greyhound/Pit Mix
Gender: Female, Spayed
Age: 4 1/2 years old
Contact: Valerie Franklin (707) 834-2946
General Temperament: Cinda is a beautiful, sweet dog that loves people and has a lot of energy. She is not good with other dogs, especially on leash and on her own property. She is indifferent to cats and has been fine around them. She has been spayed and is up-to-date on all of her shots. Unfortunately, she is in need of surgery for an ACL tear in her back leg and I am unable to take the time off of work to get her to Medford for the surgery and in addition, she will need to be crated for three weeks after the surgery. It will be another four to six months before she is fully able to resume what she loves to do - that is to play fetch. She loves her tennis ball and is the best "chuck it" dog I've ever seen. Because I work 8+ hours a day and am single, I am not able to provide her with the care that is required. With that being said, I would be willing to pay for the surgery. This is breaking my heart, but I don't have the option of keeping her.
(8/28/21)
---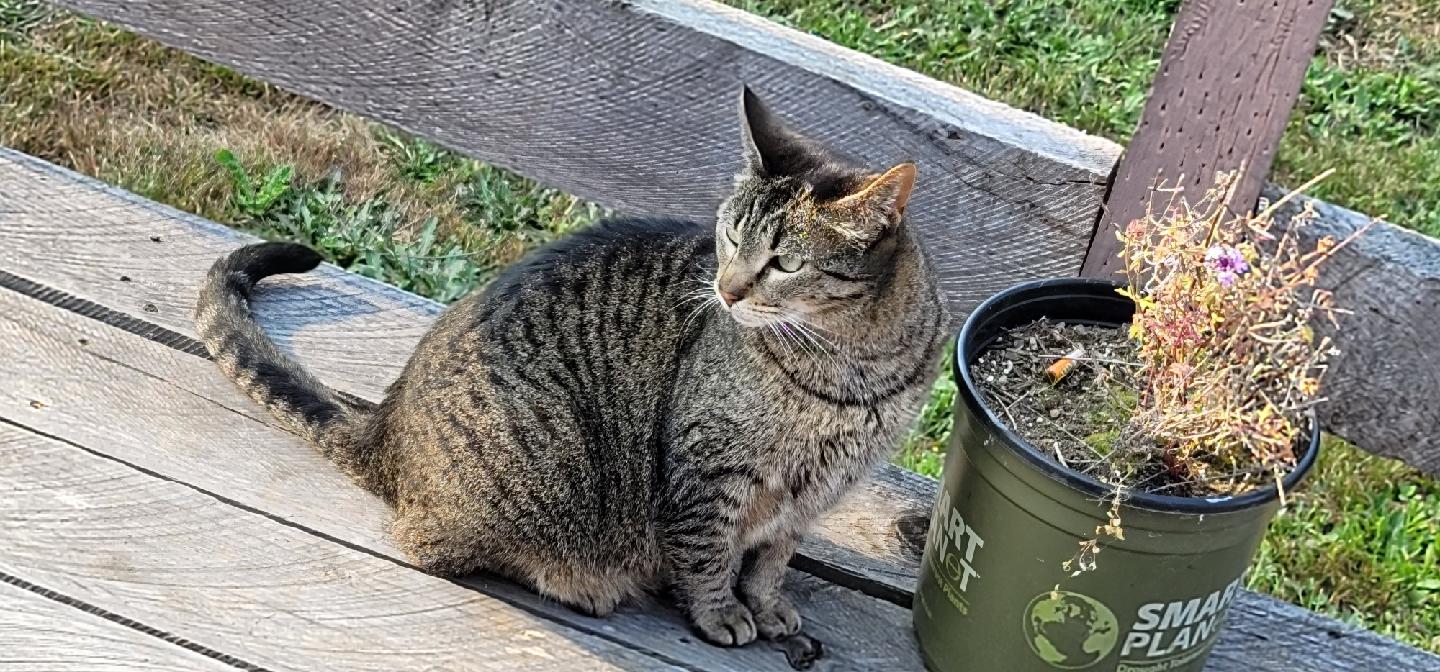 Name: Babygirl
Breed: Domestic Shorthair mix
Gender: Spayed Female
Age: 3-5 years old (estimated)
Contact: Tammy at

[email protected]

or (707)349-2509
General Temperament: She is very sassy, loves attention, treats, has set her boundaries with my males and seems to stand her ground. When she is tired of attention she'll let you know with a gentle swat or bite. She is not a big cat small but very mighty. She was an indoor cat but recently abandoned so outdoor now, gets along with small dogs and other pets I have.
(7/27/21)
---
Name: Tom Pooper; AKA Thomas
Breed: Polydactyl Russian Blue/Maine Coon Mix; Grey with a few white hairs in his tail
Gender: Male; Neutered
Age: 14 months, born May 2020
Contact: Jessica 707-499-7269
General Temperament: Tom is a big fluffy boy that thinks he is "top dog". He loves getting brushed and cuddled. He is a hunter, who wants to spend a lot of time outside, but comes inside for naps and attention. He LOVES water and will ask for the bathtub to be turned on to get a drink. He doesn't mind being cradled like a baby, but will let you know when he's had enough. He likes to play with his brother Foxy and would enjoy staying with him, but would also do just fine as an only cat. He does not mind dogs or children, but seems to prefer humans who will gently dominate him. He has some matted fur and needs a human will will brush him.
Tom has an infection on his paw and needs medical attention, although he is handling/hiding it well and has not shown signs of distress. I have applied Neosporin several times, but I've been unable to resolve the issue on my own.
(7/21/21)
---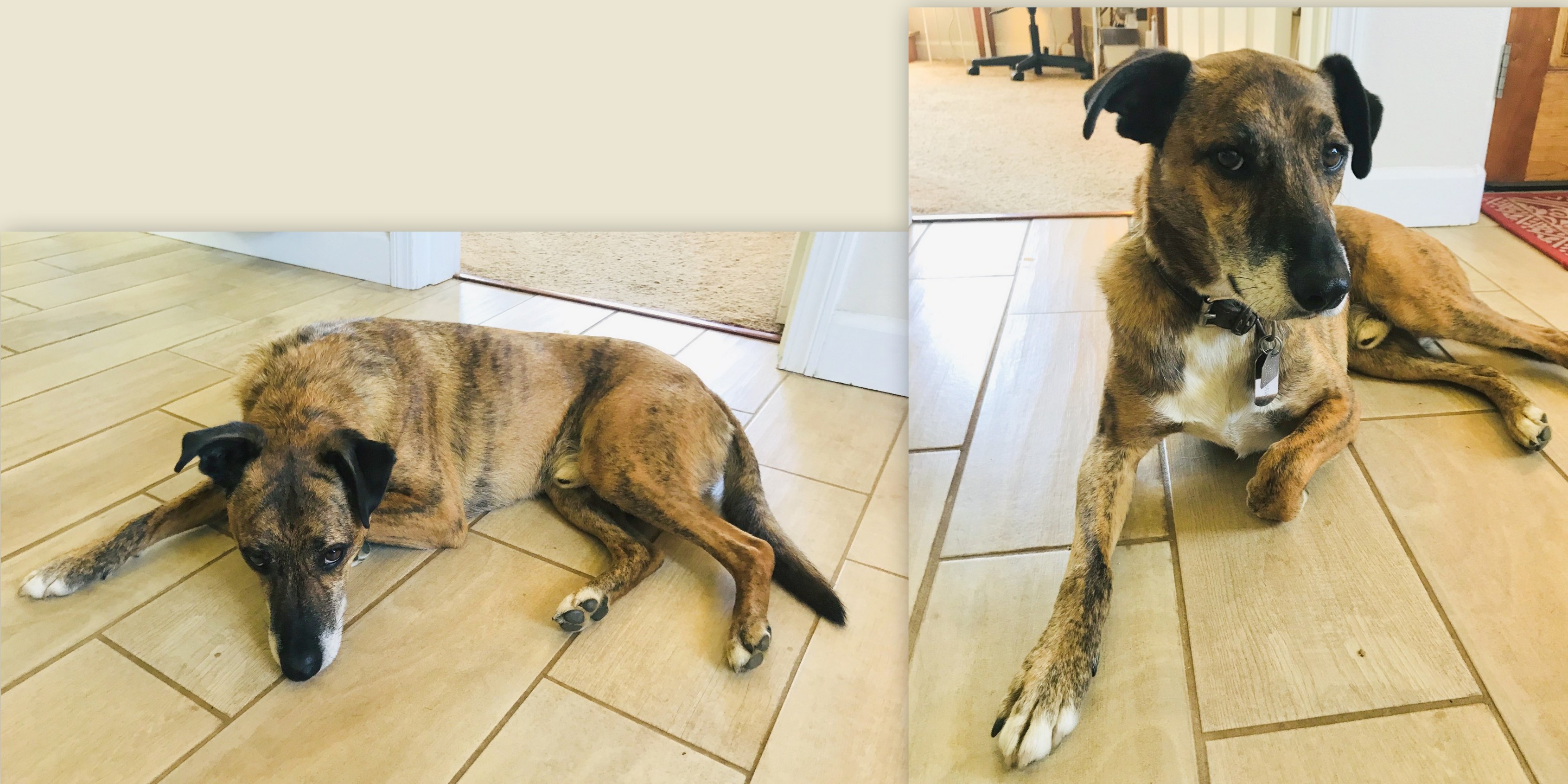 Name: Buddy
Breed: Mixed breed with Catahoula.
Gender: Male
Age: approximately 8 (was a rescue)
Contact:

[email protected]

; phone # is 707 845-8414 (Matt Smith)
General Temperament: Buddy is neutered and up to date on his shots. Matt has a very busy work schedule which doesn't allow him time to spend with Buddy. Buddy is a sweet boy! He is good with adults and children as well as other dogs and cats. He is easy to take care of.
(7/3/21)
---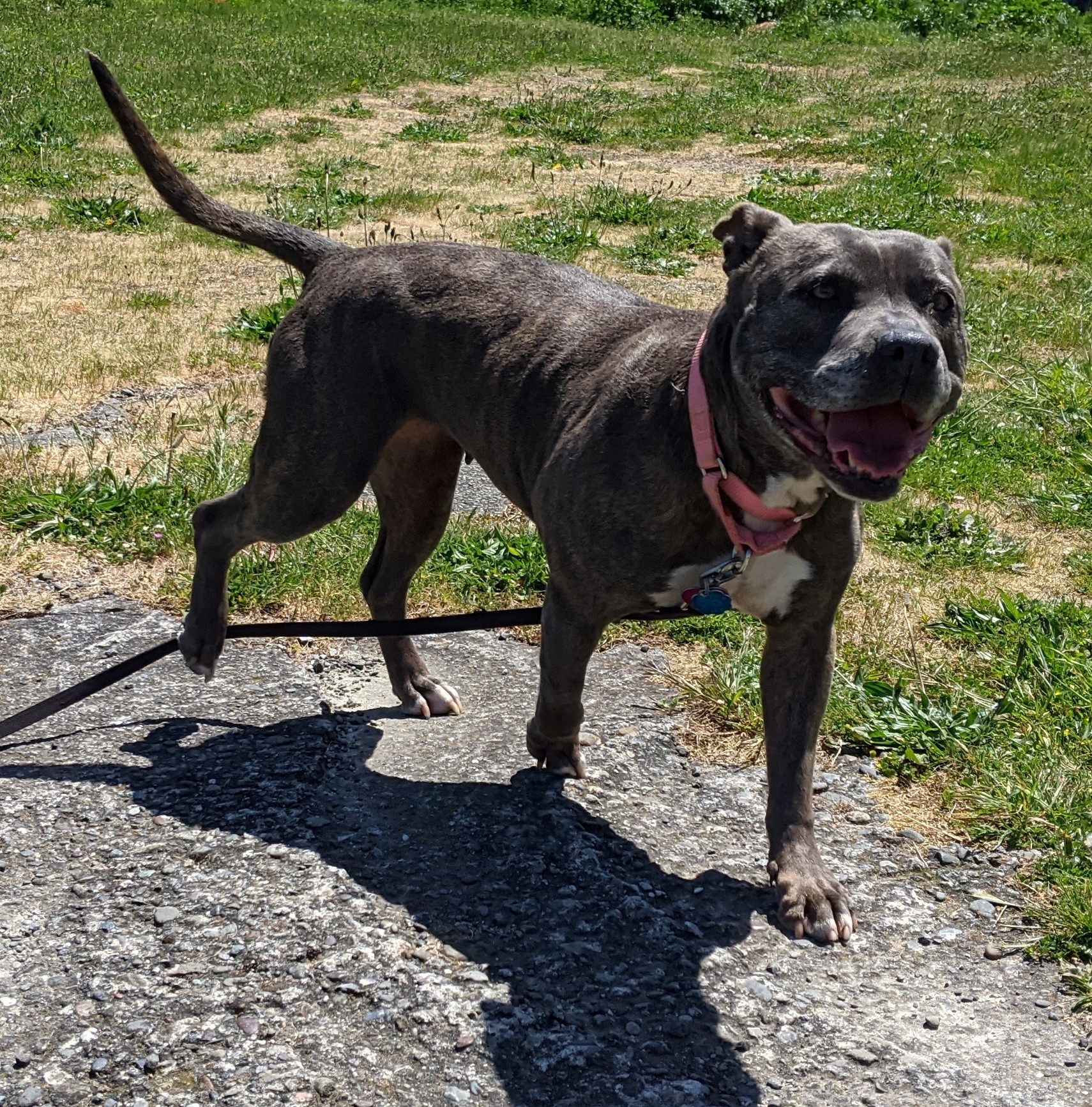 Name: Pebbles
Breed: Pitbull
Gender: Female
Age: approximately 12
Contact: 707-725-6154 or email

[email protected]
General Temperament: Pebbles is very affectionate and loves giving kisses to new friends. An experienced adopter would be best because she is deaf. She gets along well with calm large dogs and most calm cats. She would do best in a home without children or small dogs that has a fenced yard she can run around in. A nice quiet home with a comfy couch would be ideal for her.
(5/26/21)
---
Name: Xena
Breed: Mixed Breed
Gender: Spayed Female
Age: 4 years
Contact: Marianne 707-502-7037
General Temperament: Xena is a shy girl at first but warms up especially after a treat! She is easy going. Loves to play with every dog she meets and is good with cats. She loves to run and would do well with some space to get her speed up! She is very smart and knows basic commands. Has excellent leash manners.
(5/20/21)
---
Name: Arlo
Breed: German Shepherd Mix
Gender: Neutered Male
Age: 2 years
Contact: Ron 907-242-7159
General Temperament: Arlo is hyper and playful, so he would do best with an active family.
(5/8/21)
---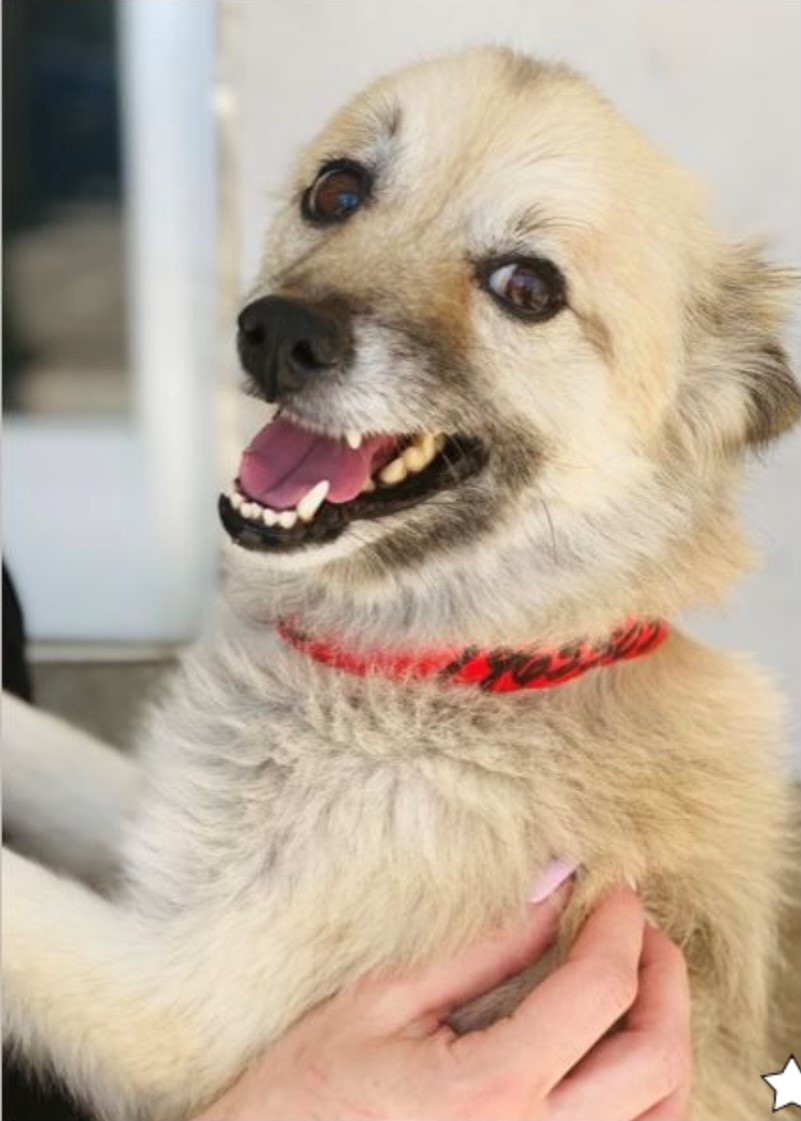 Name: Braxton
Breed: Pomeranian/Australian Shepherd mix
Gender: Neutered Male
Age: 7 years
Contact: Mary 925-768-5759
General Temperament: He's a very affectionate dog and loves having his neck and ears scratched. He's great around people and loves kisses and cuddles but he is wary of other dogs and tends to bark at them so he would be best in a home without at least larger dogs. He also has a pinched nerve in his back for which he is on muscle relaxers and pain killers. You wouldn't know he has this condition by looking at him, though! He runs in circles when it's walk time and likes jumping into the car for rides. He is house broken and very smart. He can sit and give you his paw and he has picked up other tricks very quickly.
(3/17/21)
---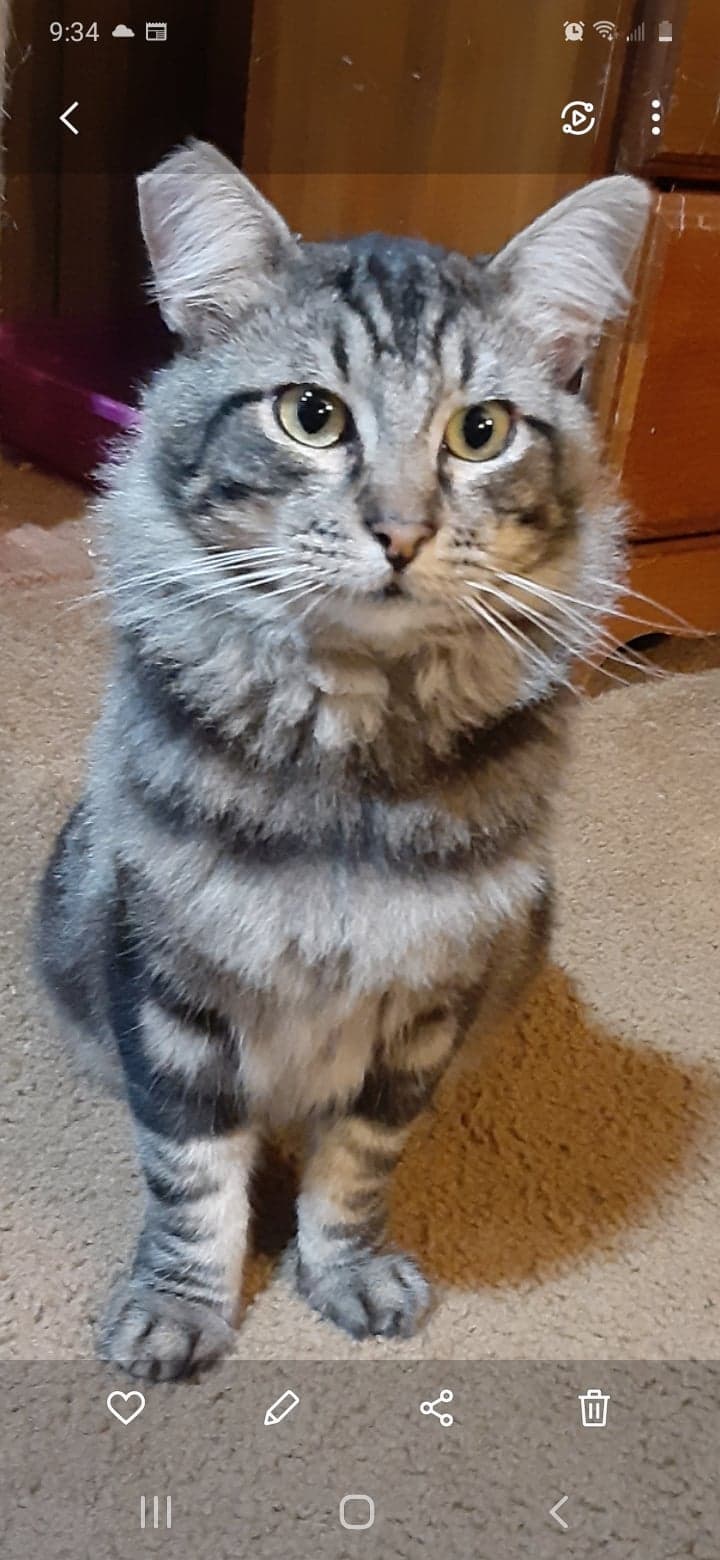 Name: Gus
Breed: Brown Tabby DMH
Gender: Neutered Male
Age: 2 years
Contact: Friends for Life at (707) 442-5999 or email

[email protected]
General Temperament: Gus is a unique guy. He has lived outdoors most of his life, and would probably be content as a barn cat. However, we think that the right person could bring out his gentler side. Just look at that pet-able fur! Gus is gregarious with other cats and is incredibly playful; he is still learning to trust humans.
(1/21/21)
---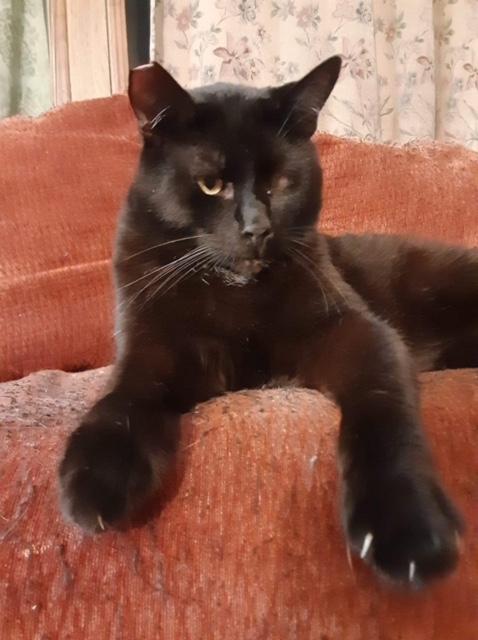 Name: Cap'n Morgan
Breed: Black Domestic Short Hair
Gender: Neutered Male
Age: 4 years
Contact: Friends for Life Animal Rescue at (707) 442-5999 or email

[email protected]
General Temperament: This handsome man is Cap'n Morgan. Cap'n Morgan is about four years old and is great with other cats and children. However, he especially loves his foster brother, Angel. Cap'n Morgan craves affection, from kisses to cuddles. He makes a strong impression on everyone who visits Friends for Life. He possesses a regal presence and likes to sit up high on the cat tree, surveying his domain. Cap'n Morgan came to us with one eye; we assume it is only befitting of a sea captain.
(1/16/21)
---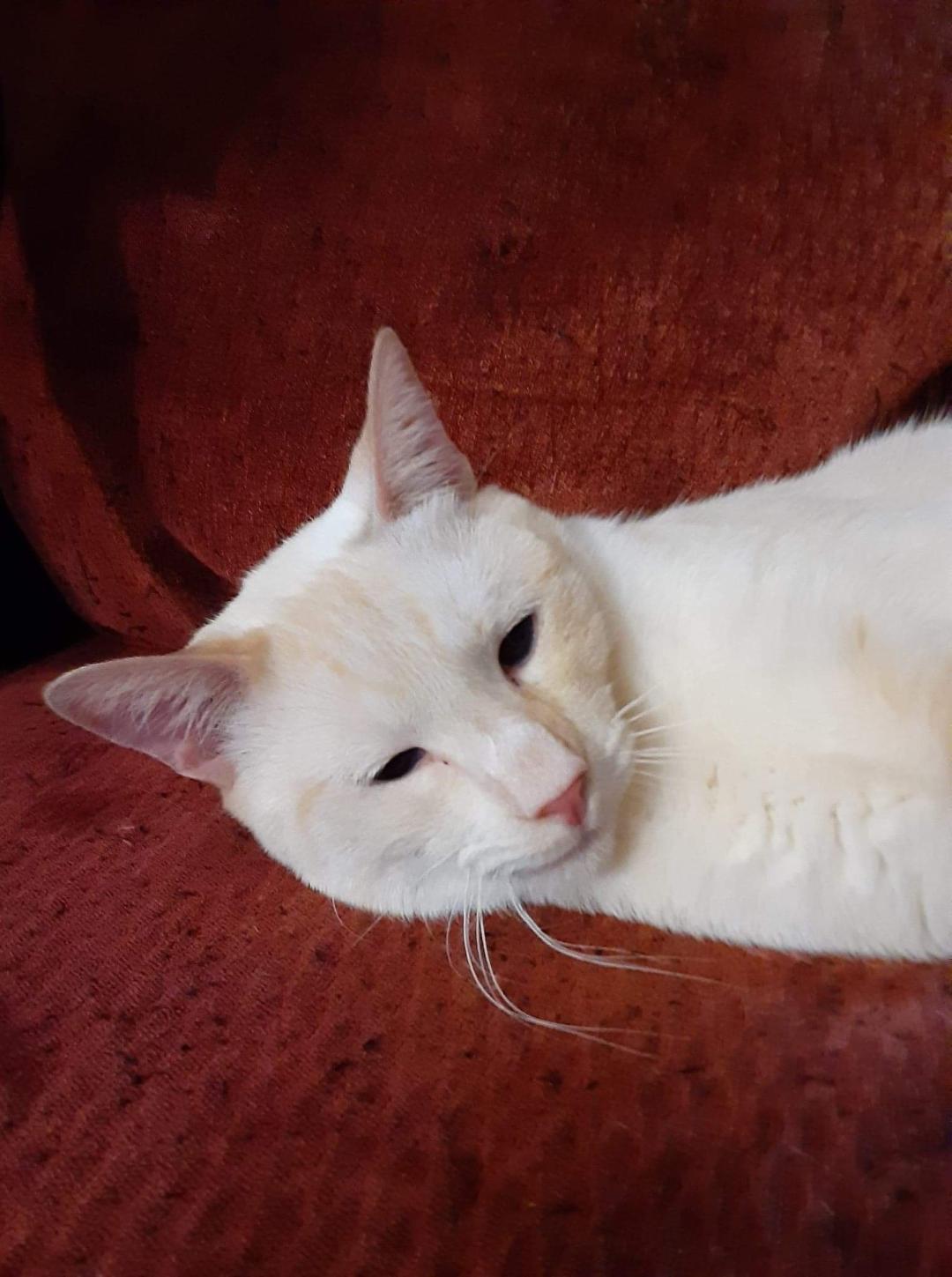 Name: Angel
Breed: Short Hair Flame Point Siamese
Gender: Neutered Male
Age: 3 years
Contact: Friends for Life at (707) 442-5999 or

[email protected]
General Temperament: This goofball is Angel. He is a very large, very active boy. He is a flame point Siamese with beautiful blue eyes. He loves to make friends with people and animals. Angel is always on the lookout for pets and head scratches, but is also very independent. He loves to play, especially with his fellow foster Cap'n Morgan. He came in as a very shy, very timid kitty and has blossomed into a confident boy. Angel is already neutered and has had all of his vaccinations.
(1/16/21)
---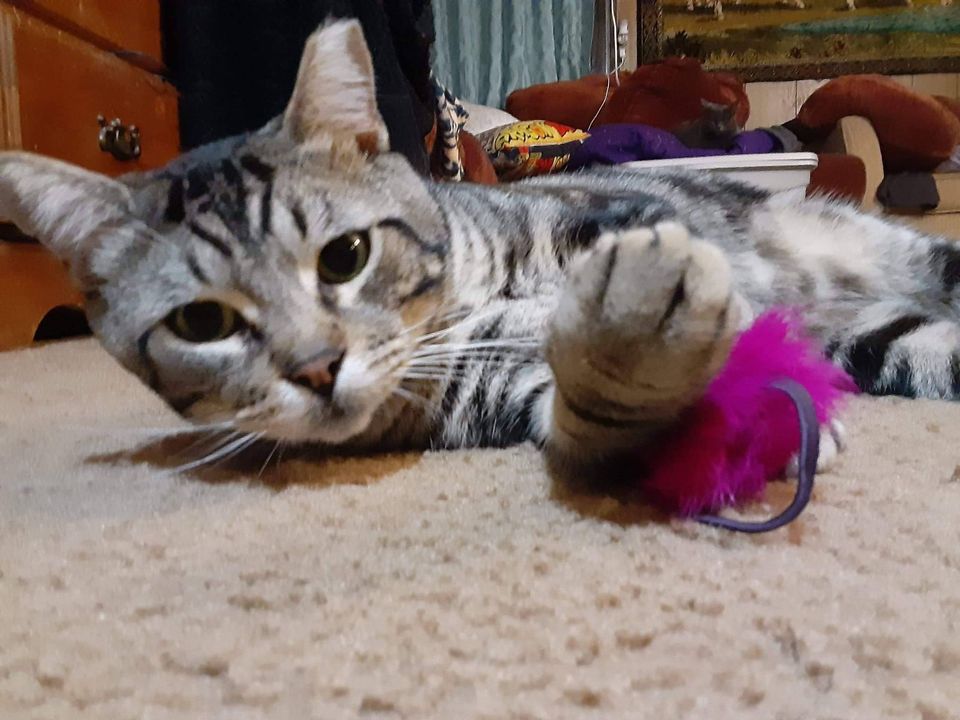 Name: Oscar
Breed: Short Hair Brown Tabby
Gender: Neutered Male
Age: 3 years
Contact: Friends for Life at (707) 442-5999 or

[email protected]
General Temperament: Meet Oscar, a cuddle-loving brown tabby boy with a fun personality. Oscar is 3 years old and wants nothing more than to spend his day snuggled up to a friend or playing with a fellow cat. Oscar is known at Friends for Life as a total ham; he has lots of funny quirks, such as snoring during a good nap and running to greet all visitors like a little butler. Oscar is an easygoing guy and is great around kids and animals. He was neglected by unkind humans and is a carrier of FIV. Oscar is a healthy cat who would make a perfect addition to any household. If you are a special person looking for a special cat, look no further than Oscar!
(1/16/21)
---