The Sequoia Humane Society (SHS) aims to help find permanent, loving homes for all adoptable animals. Due to space limitations, we cannot admit every animal looking for a new home into our shelter. We have therefore reserved a space on our website to help pet owners distribute information about animals they need to rehome.
All cats and dogs posted for private adoption must be spayed/neutered.
In order to post a private adoption, we need a statement granting SHS permission to post your contact information on our website and Facebook. We also suggest that you post fliers in vet offices, pet stores and around your neighborhood.
If you are looking to rehome a pet, please send an email to
[email protected]
, including:
Name:
Breed:
Gender:
Age:
Contact:
General Temperament:
Disclaimer: The Sequoia Humane Society does not guarantee the health or temperament of any private adoption animal listed on it's website. Private adoption agreements are between the animal's original guardian and the individual looking to adopt the animal. All parties using this website agree to release SHS from any responsibility related to the private adoption process.
The following animals are currently available for private adoption:
---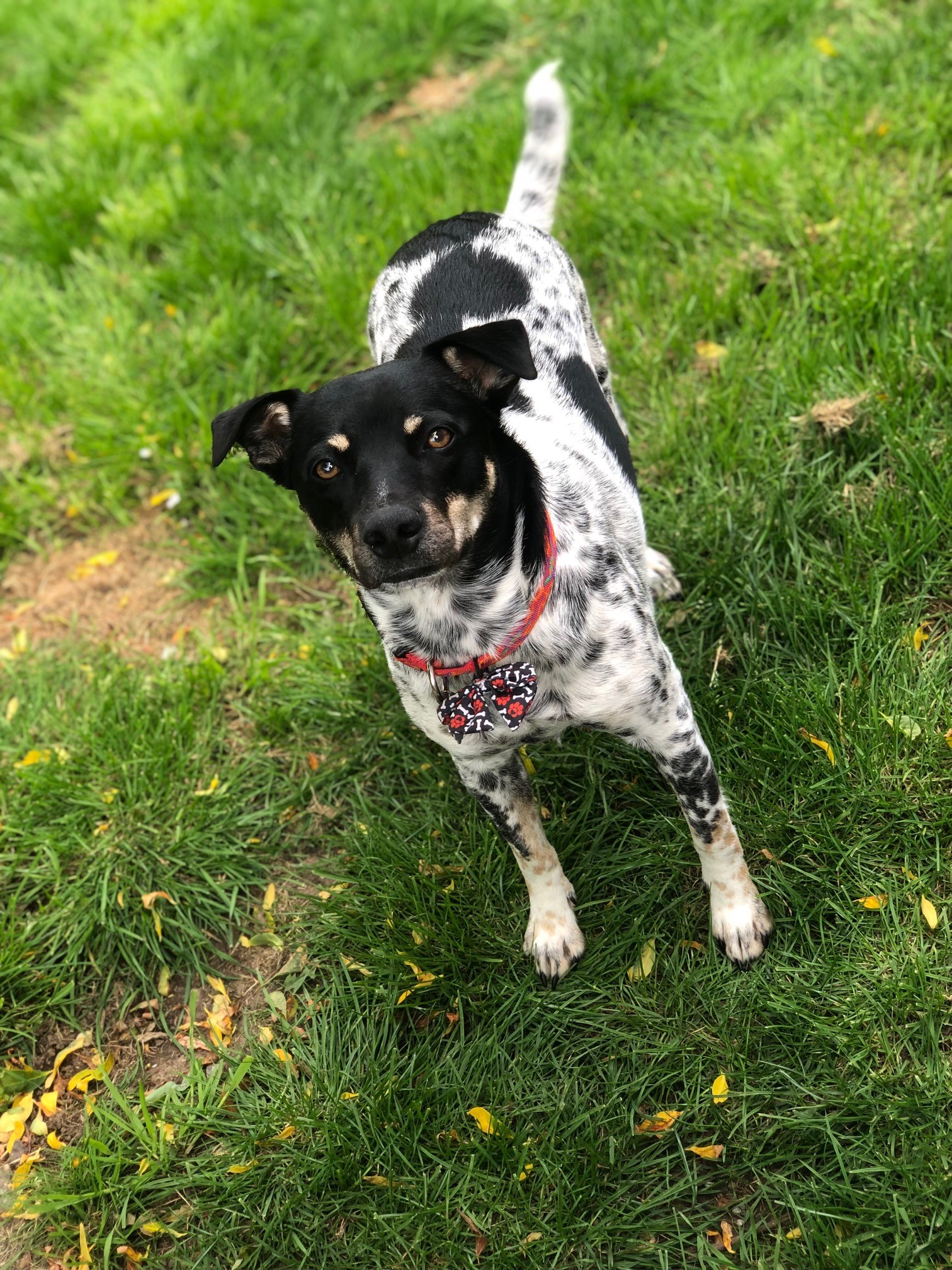 Name: Robyn
Breed: Australian cattle dog/ Australian Shepherd
Gender: Spayed Female
Age: 2 years 5 months
Contact:

[email protected]
General Temperament: We are looking for a special home/person for our dog, Robyn. We have had her since she was born, and she has had excellent care since the beginning. Everything is up to date medically. She is medium 45 pound dog and loves to play fetch, tug-o-war, rip up her toys, loves a good peanut butter Kong, and practicing commands.

She is a wonderful dog, and we are sad to rehome her, but she has some behavioral issues that we can no longer have in our home. She has always delt with fear/anxiety issues when it comes to going on walks so all her exercise is in the house and around the yard. She would be perfect for a family with a large, fenced yard or farm to hang around in. We have another dog in the house who she does not get along with, since we cannot make peace, we must rehome her. In recent months she has started showing more aggressive behaviors towards humans and has bit us, so needs a special home/person who can provide her the extra trainings. She needs to be in a single dog home and probably no kids until she has more exposure.

Robyn is such a loving dog it's heart breaking to have to part with her, but we feel another special family can provide her with the love, yard, and continue training. Other than these issues, I can't stress enough how fantastic of a dog Robyn is, she is happy spending the day in the yard or on the couch with you and her toys.
Thank you and please feel free to reach out if you have any questions!
(5/20/23)
---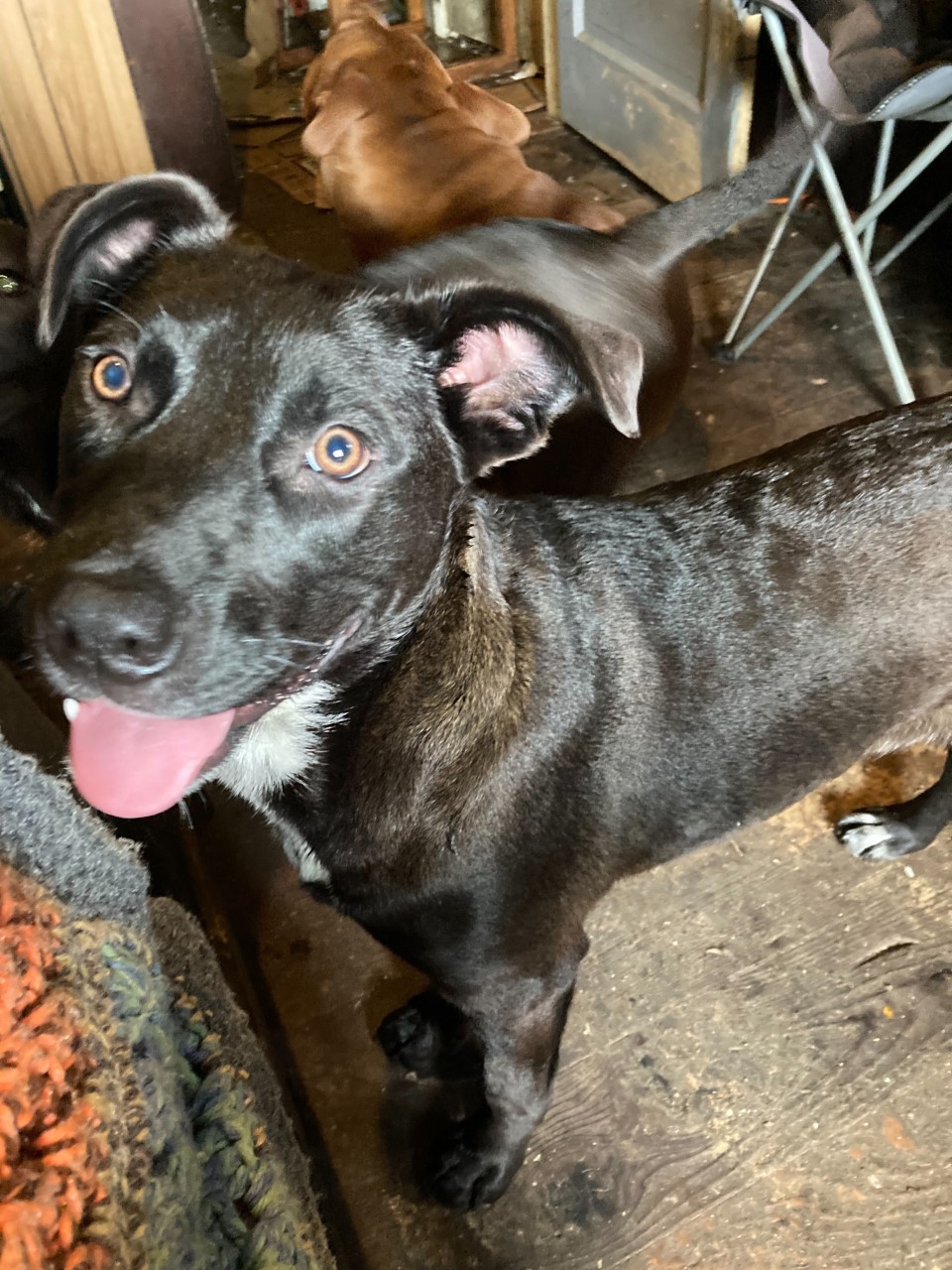 Name: Katie
Breed: Rhodesian Ridgeback Mix
Gender: Female spayed
Age: 7 months
Contact: Erin Malloy:

[email protected]
General Temperament: playful and friendly
(5/4/23)
---
Name: Gratch
Breed: Husky
Gender: Neutered Male
Age: 6
Contact: Taylor - 707-497-7957
General Temperament: General Temperament: Gratch is a great dog, and loves people, kids and cats. however he is picky about the dogs he gets along with. He requires one on one attention and lots of love. he is loyal and loving, high energy and playful. Would do best in a single dog household.
(4/25/23)
---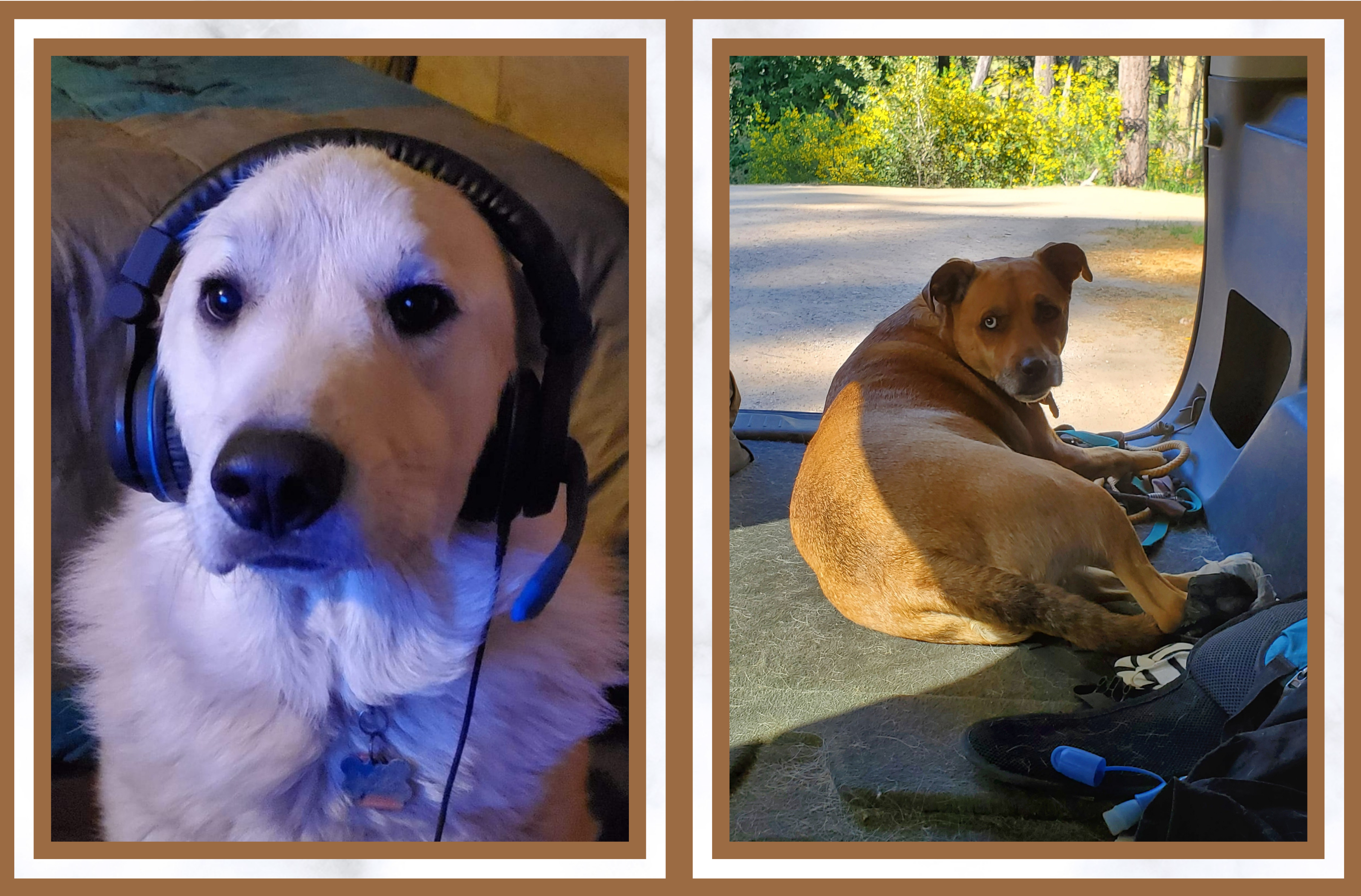 Name: Loki & Dante
Breed: Great Pyrenees & Mix
Gender: Males
Age: Both 4 years
Contact: Cassie 707-599-1437
General Temperament: Loki and Dante are a bonded pair, they have been together for 4 years, would love to be able to get them re-homed together preferably.

Loki is a big goofy gentle giant, he loves to snuggle when inside. He loves being outside with others and loves going walks and hikes and running with the quad, good with kids and other animals, timid around water (bad experience when he was a pup). You ask him to sing and he will start howling lol.

Dante is goofy, with medium energy and loves to be around people, super friendly. Great with kids of all ages, good with other animals; cautious around cats but is good with them if you tell him to be nice. Loves going on walks and hikes and running with the quad.

(2/4/23)
---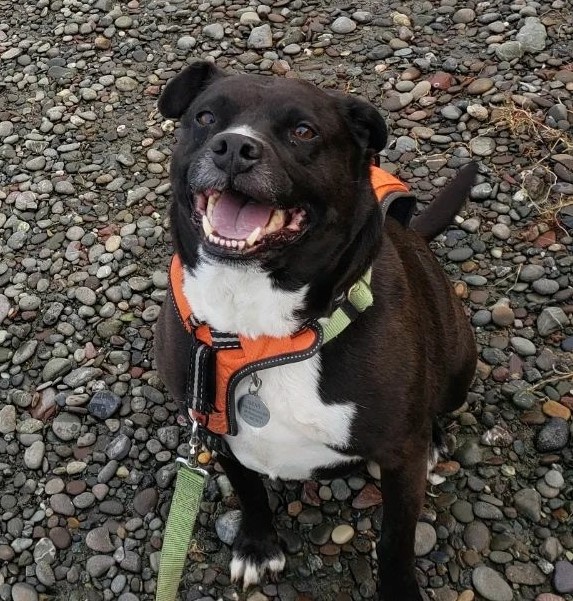 Name: Bear
Breed: American Bully Mix
Gender: Male
Age: Approx. 8 years
Contact:

[email protected]
General Temperament: Bear is energetic and loyal. He really wants to please, and is heavily food driven, which has helped the training we have been able to do so far.

We adopted bear 2 years ago. We still don't know his full story, but we assume from some of his behaviors that he may have had some abuse, particularly by men. He does not seem to like men in uniform (especially delivery drivers. Mail persons, etc) though our local UPS driver has won him over a bit. He also came into the shelter with BB pellets that were removed prior to us adopting him.

Due to circumstances beyond my control, I am having to move out of the county and the rentals I have found that I can afford do not allow large dogs.

Bear is what you would call a bit mouthy. Meaning he sometimes tries to gnaw on your hand and arm thinking its a toy. Recently he has had some aggression issues with the vet that was never present before, causing us to use a muzzle any time we go. He is ultra protective of his space, and a slow to warm up dog, which means that he may need a couple of visits before he accepts you as a friend. The best way we have found to introduce him to others is while on walks.

He is in a house with cats, but cannot be trusted to not chase them. He loves a good walk, and is actually a great walking buddy, but he does pull during his walks, a habit I have not been able to break him of, and a no pull harness helps, but does not cure the situation.

He is crate trained, which is a god send, and would do fine in a home where someone needed to work during the day. But had time and energy for him at night. As stated earlier, he has a lot of energy and a lot of love as well. Once he bonds with you, you are a friend for life. It really is killing me to part with him.

Please contact me for more information about my sweet boy.

(2/4/23)
---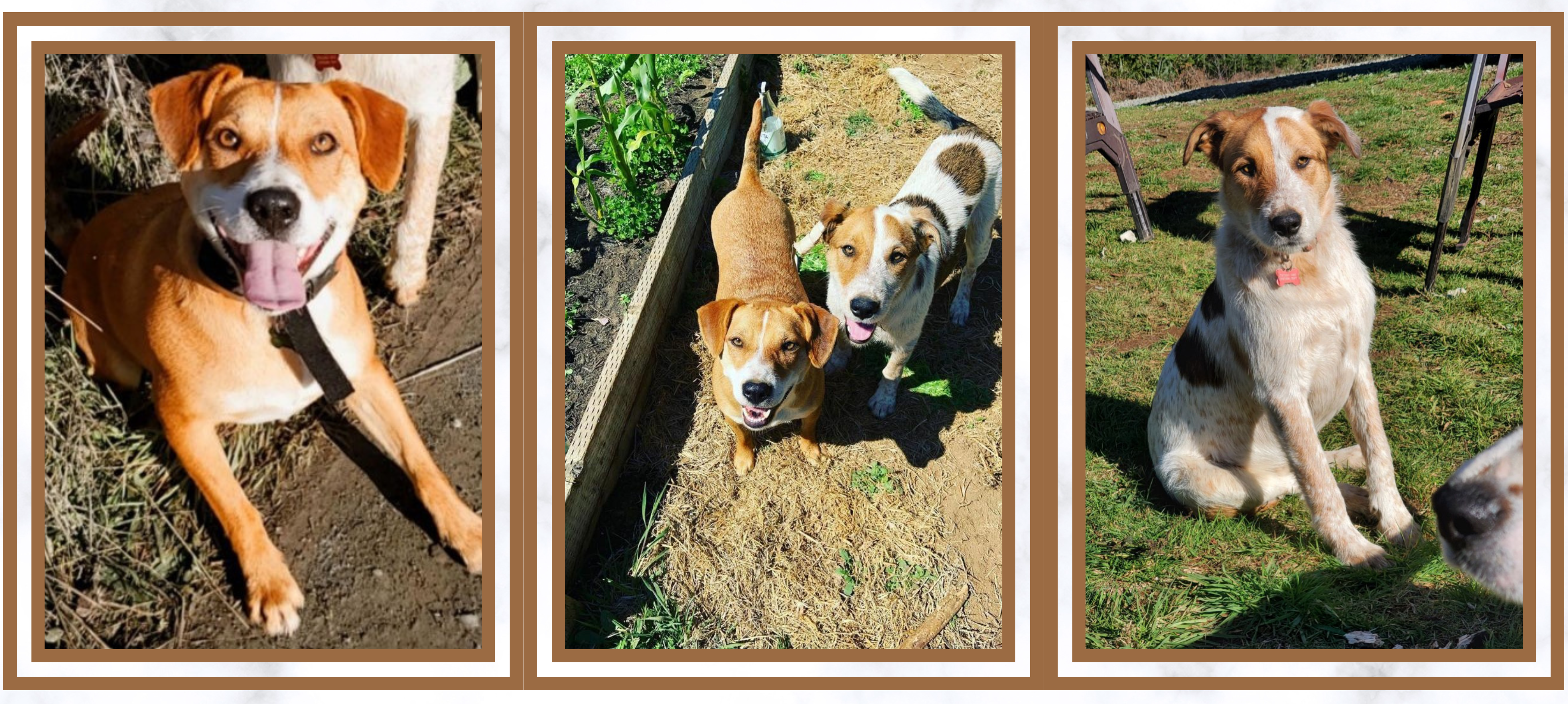 Name: Sage (Black Ears Mom) & Black Ear
Breed: Australian shepherd dog mix
Gender: Female & Male
Age: 4 & 3 years
Contact: 707-498-8062

[email protected]
General Temperament: *Can be adopted together or separately*

Sage is sweet and playful. She loves to just be near her people. She's great indoors or outdoors but prefers to sleep inside. She loves playing fetch and is great with kids. She is not good with cats. She is a true lover and a gentle heart.

Black Ear is a totally happy dog. He's is so so sweet and loving. Just loves to be near his humans and enjoys lounging around in the yard. He is not great with cats. He's wonderful with children and an all around joy to be around
(2/4/23)
---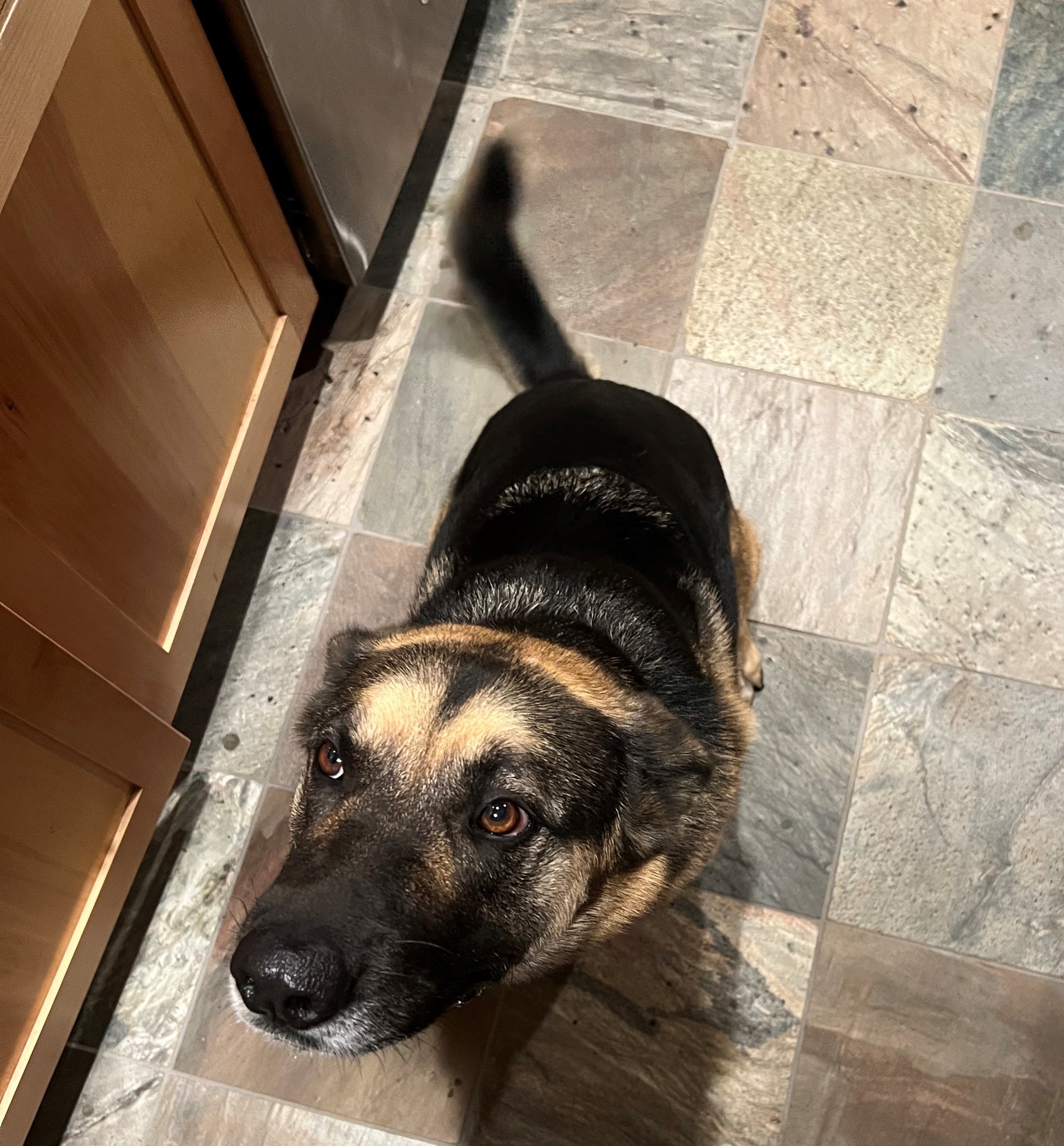 Name: Kima
Breed: German Shepherd
Gender: Female
Age: 4 years
Contact: James

[email protected]
General Temperament: Lots of energy and always wants to be with you. A little unpredictable around other dogs and very alpha. Great around small kids as they don't pose a threat. Very protective and loyal. Will chase bears out of your yard like clockwork. She likes to roam free but also likes walks, hikes and beach adventures. She gets nervous around new people but her trust is acquired through treats and pets. Great on road trips and will jump in the back of your truck on command. Likes to play a little rough but will stop on command. Generally listens when her name is called and used in direct commands. She's been by my side for the last four years but due to a recent career change I cant give her the life she once had running around on large acreage.
(1/18/23)
---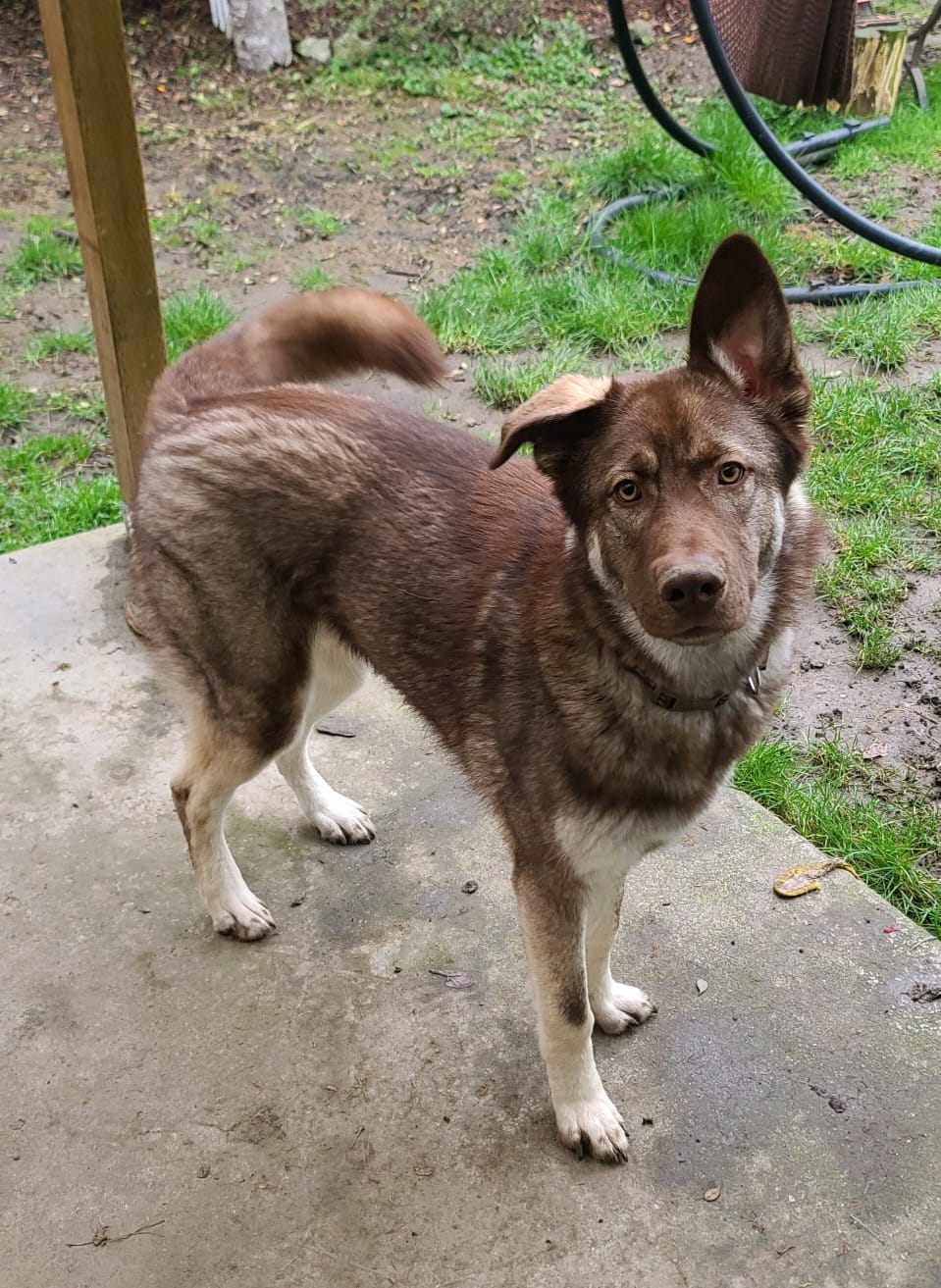 Name: Lando
Breed: German Shepherd/Husky
Gender: Male
Age: about 9 months
Contact: Call or text Jada at (707)499-3027
General Temperament: Medical status: healthy, neutered, current on all vaccinations, takes flea/tick preventative and heartworm preventative. Weight: about 50 lbs
Lando comes from a loving home and has been well taken care of from the start. We are fostering Lando from a friend with the option to adopt but unfortunately one of our preexisting pups is too stressed by the addition of another dog so we arent a good fit. Someone will be very lucky to add this boy to their family.
He would do best in a home with another dog and/or a family that is around most of the time. He is still a puppy and requires supervision and some training. This dog has HUGE potential.
We are happy to answer any questions and we have no problem being 100% honest about Lando's strengths and challenges. Feel free to contact us with any questions. Our #1 goal is to find the best fit for him and for his new family.
(1/10/23)
---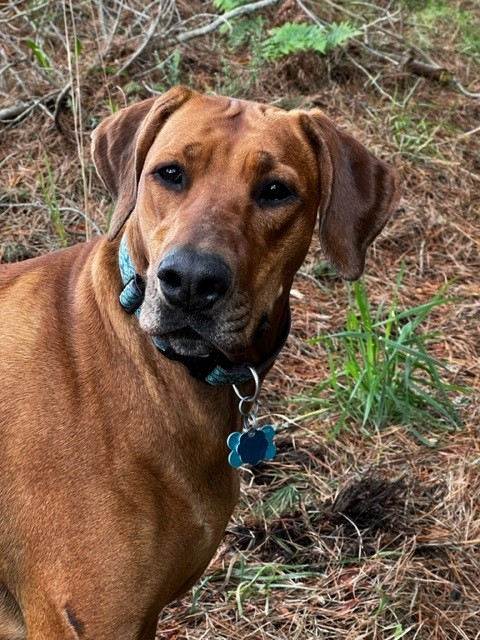 Name: Daisy
Breed: Doberman/Boerboel Mastiff
Gender: Spayed Female
Age: 2 years
Contact: Joy (707) 362-1103
General Temperament: I am looking for a very special home for our dog "Daisy". She is a beautiful girl with special needs. She is physically healthy, but has behavior problems that we have not been able to resolve to allow her to co-exist with other family members and cats. She is very loving with her people, but fearful of strangers and novel situations. She does not like change and becomes very stressed in new situations. Rehoming her is a heartbreaking decision for us. We will need to place her in a home where she has close human companionship, is not stressed, and has access to a large, enclosed area for exercise. She is a house dog and needs to be able to sleep inside at night. I understand it will take time to find that special place.

Daisy will chase cats and I have not been able to train her out of it. This has resulted in the need to keep all of our cats in bedrooms during the day and then letting them out to roam the house at night. Daisy is also a dog lacking in confidence. Her fear results in her barking at people and at times she has nipped at people. She will run to the edge of our property and bark at neighbors, including children. We are not able to install a fence and as such she is not able to go outside unless on leash or under absolute strict surveillance by our side. I am concerned about the potential for a serious problem if she is inadvertently let outside without our knowledge.

She was initially rescued from a home in Louisiana where she had been hit by a car twice and did not receive adequate veterinary care. As a result of these injuries, she has several scars. She was then taken in by a family that had several large dogs and Daisy was at the bottom of the totem pole. She was frequently picked on by the other dogs. She was hit by a car a third time and brought to my hospital. Her owner was going to euthanize her due to her inability to provide a safe living environment for her. I agreed to adopt her and did not anticipate the problems we have encountered. I have tried taking her to work with me, but after awhile she nipped at two co-workers. I worked with a trainer to re-condition her response to cats using positive reinforcement. It helped a little, but if I am not present, she will still run after the cats.

In novel situations, she is very nervous and will either freeze or flee. It takes time and a lot of positive reinforcement to get her to accept new things. Once she realizes it is OK, she is a very happy, relaxed loving dog. She is super, super attached to me and my husband. She is somewhat needy and exhibits attention seeking behavior - nudging, needing pets. Her energy level varies - she is very happy lounging on the couch and also loves to chase the frisbee or ball outside or bound around with us while we are outside with her. She needs to be in a home where she can bond to her people and be allowed to run around in a large, enclosed area and to be inside with her people at night. She seems to get along with dogs that are smaller than her but is fearful of larger dogs. I would not trust her in a family with children. When inside the house, she also needs to have something to chew on, otherwise she will seek out things that one does not want to be chewed. This seems to have been more of an issue since we have had to keep her indoors for longer periods due to weather.

If a prospective home is found, it will take time to introduce her to a new person and home. We will need to be able to work slowly so she is able to get used to someone before releasing her to a new home. I think that if she were to be put in a new home with strangers with no introduction, she would be very stressed, fearful and would potentially bite someone.

She is a big girl. At this point, she is likely about 110lbs. She is spayed and current on her heart worm/flea/tick preventive. She is vaccinated and current on DHLPP and rabies. She is microchipped. Her breed is 50% Doberman and 50% Boerboel mastiff, this was confirmed with DNA testing.


(12/29/22)
---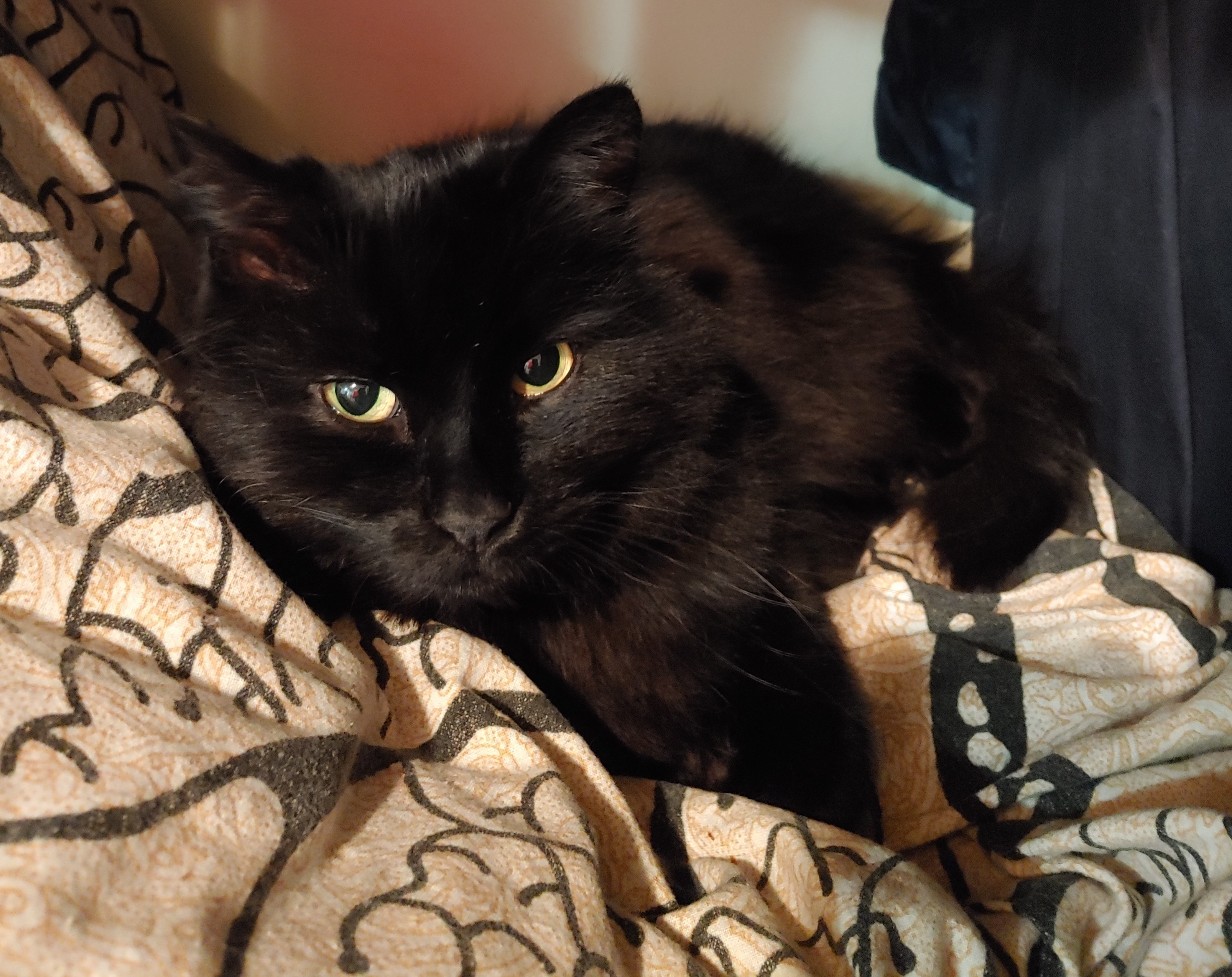 Name: Agnes, she usually gets called Aggie
Breed: Domestic Medium Hair
Gender: Female
Age: Approx. 4 years
Contact: 916-390-7247
General Temperament: Very sweet pleasntly plump cat that loves to lay in your lap. She can be playful but mostly perfers to cuddle. She is an indoor and outdoor cat. Shes a wonderful cat but I have too many. I found her as a very skinny stray. She gets along with the other cats but it did take a few months for her to warm up to them. She did well around a dog. She is spayed and all vaccines are up to date. I just want her to have a good happy home.
(6/22/22)
---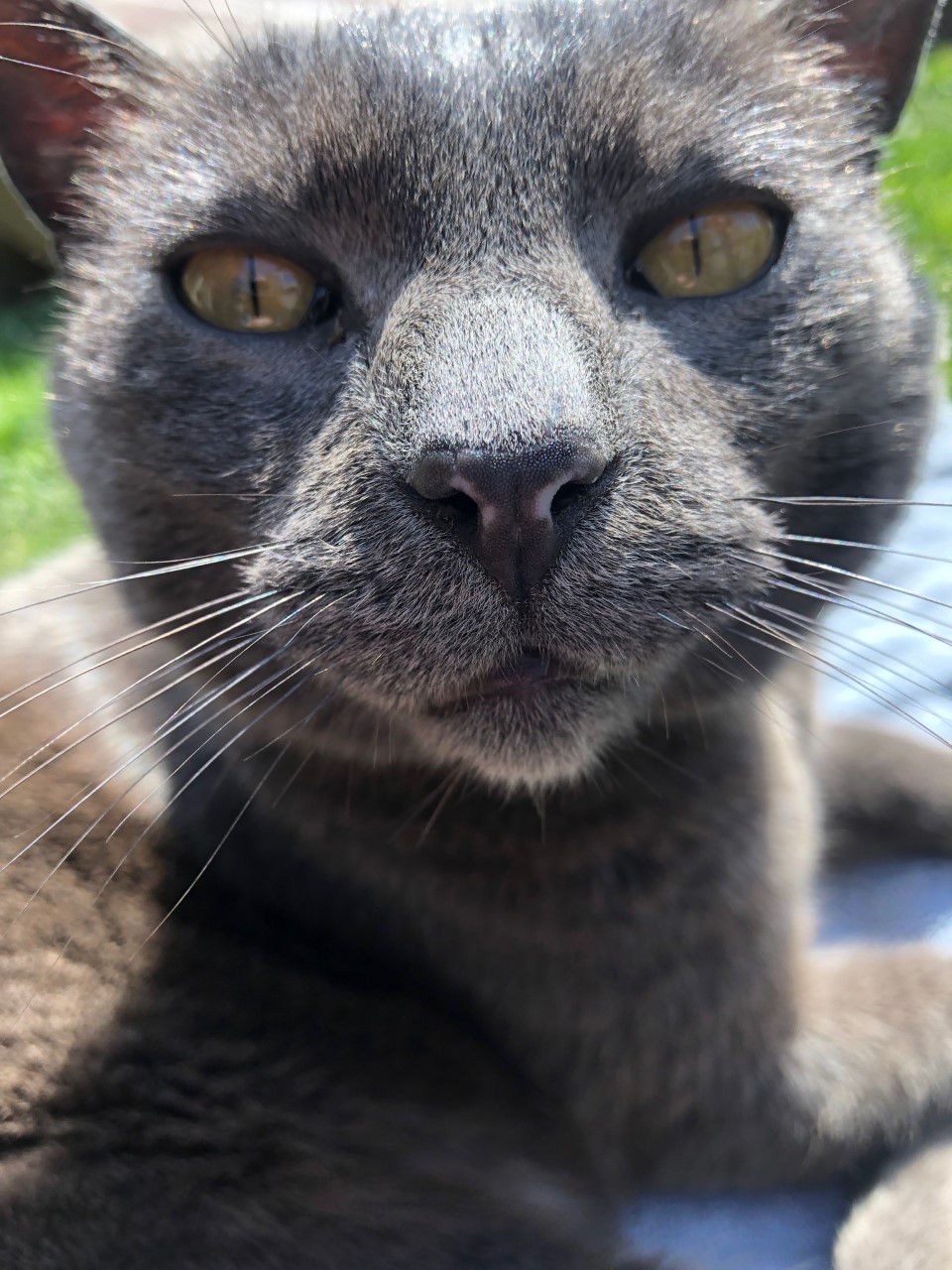 Name: Murphy
Breed: Domestic Short Hair
Gender: Male
Age: 8 Months
Contact: Michael (707-787-7568)
General Temperament: Murphy is a very affectionate cat and likes attention. He could be an indoor or outdoor cat, but currently lives outdoors. Murphy enjoys room to roam and is good at catching mice, but he also likes to curl up on your lap. He would make a good barn cat, as well as be with someone that can give him lots of attention. He is good around kids and has lived with dogs and other cats.
(5/31/22)
---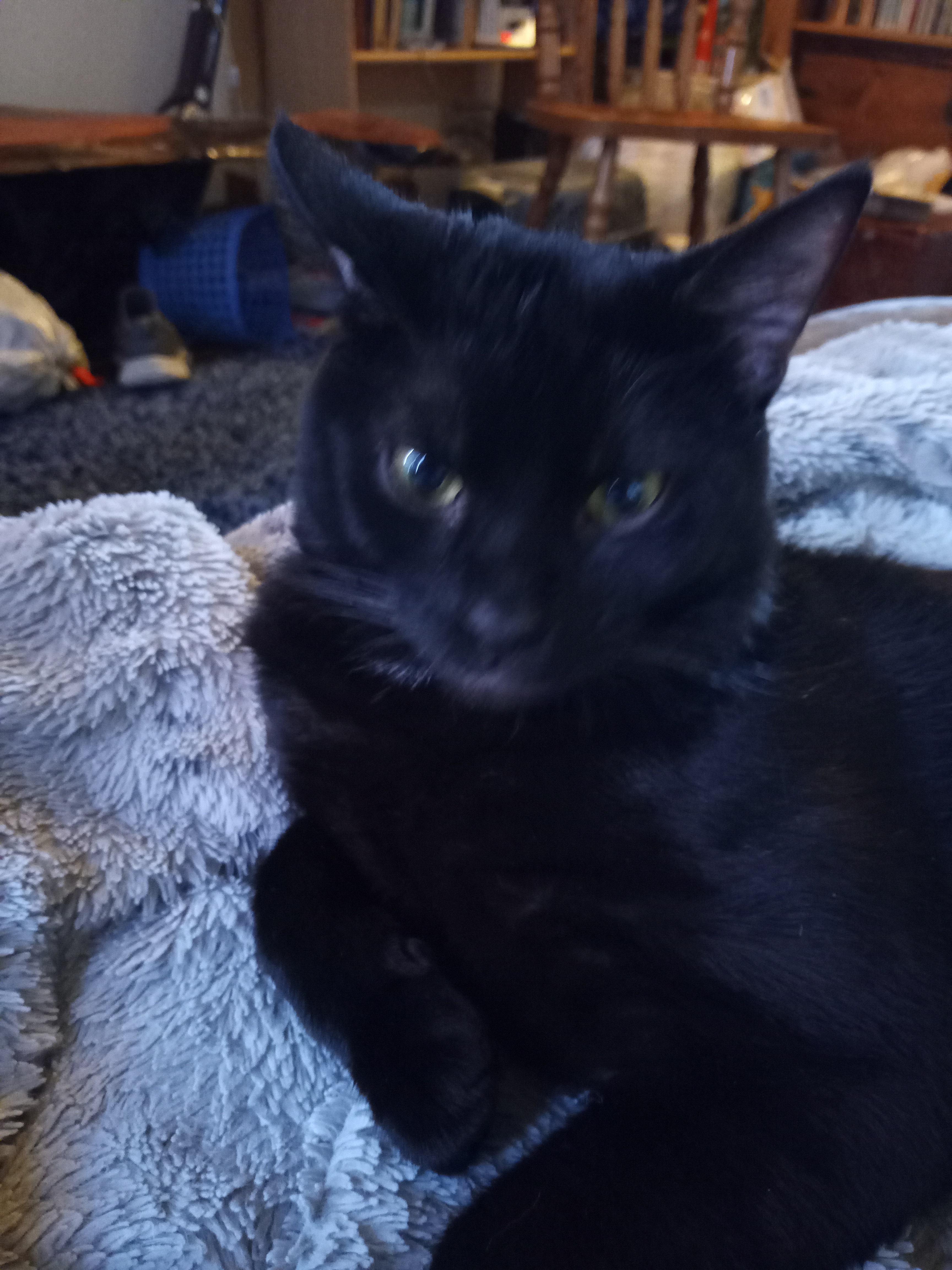 Name: Frack
Breed: Domestic Short Hair
Gender: Male
Age: 10 Months
Contact: Tanya (707) 839-0833
General Temperament: Quiet and friendly. Shy at first but warms up quickly.
(5/31/22)
---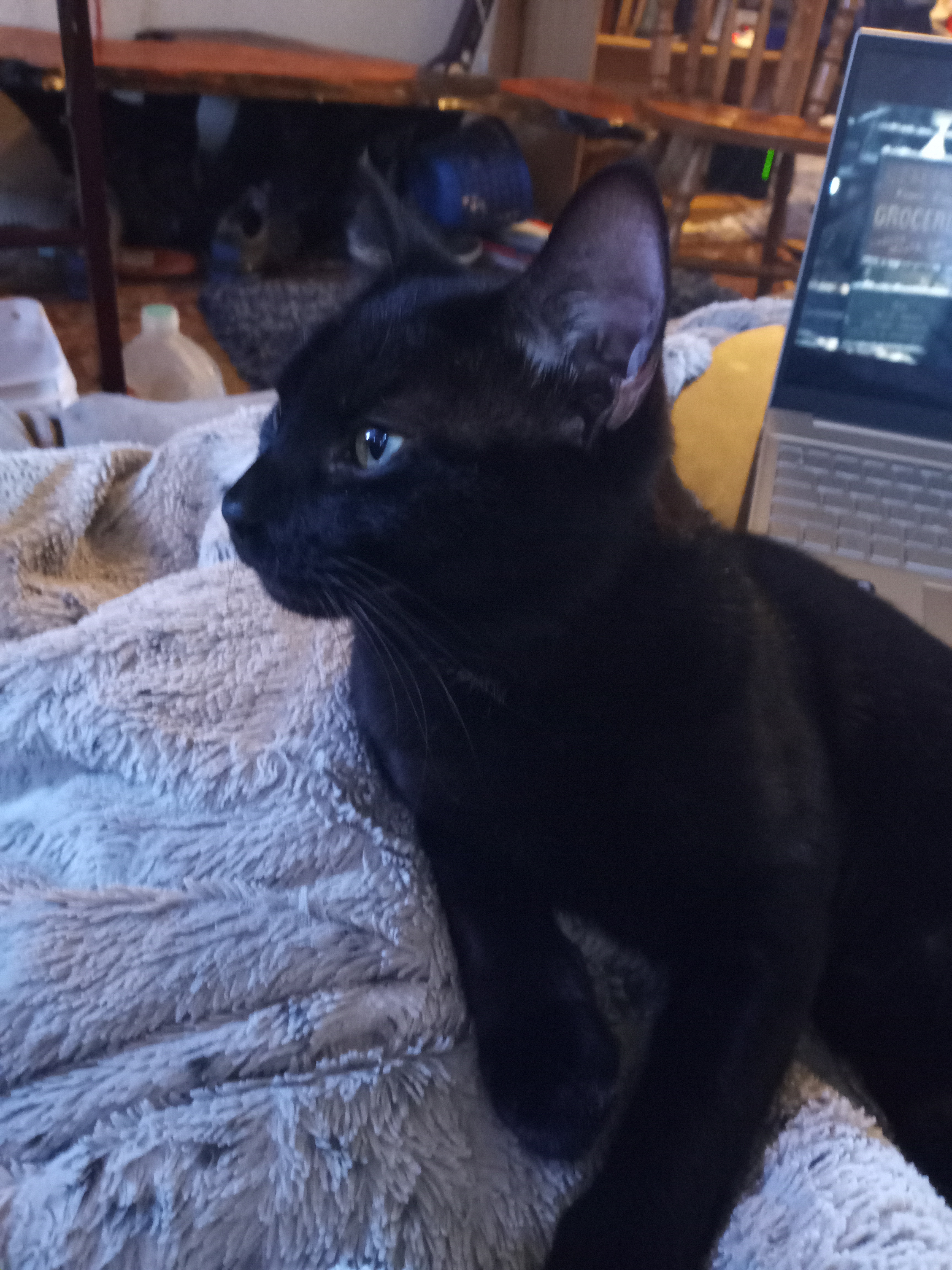 Name: Frick
Breed: Domestic Long Hair
Gender: Male
Age: 10 Months
Contact: Tanya (707)839-0833
General Temperament: Very friendly, cuddly, curious, hugger.
(5/31/22)
---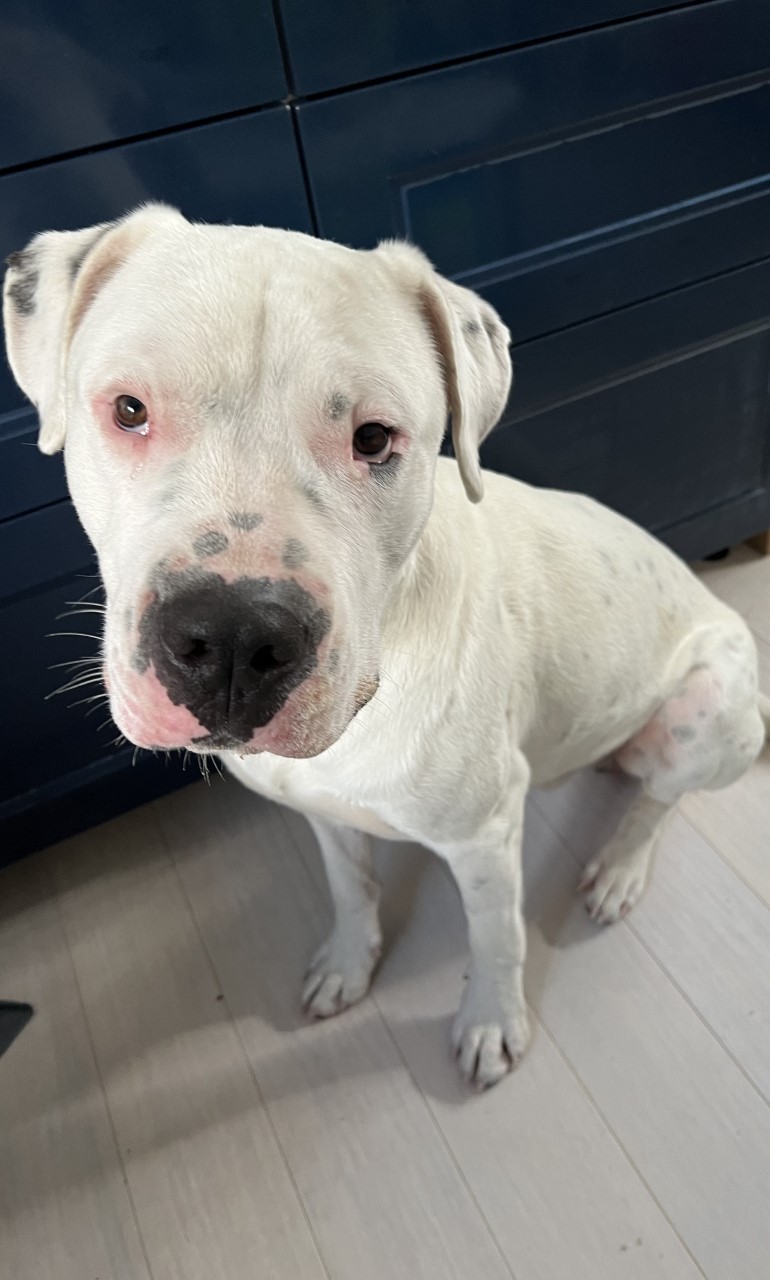 Name: Irie
Breed: Dogo Argentino
Gender: Male
Age: 19 months
Contact: Cristobal (415) 420-1354
General Temperament: General Temperament: I am loving energetic Dog, and I need a lot of room to play. I like to go on runs and hikes every day. I get along with other Dogs. I'm good with children. I like cuddling and being pet. I'm neutered and 90 lbs
(5/20/22)
---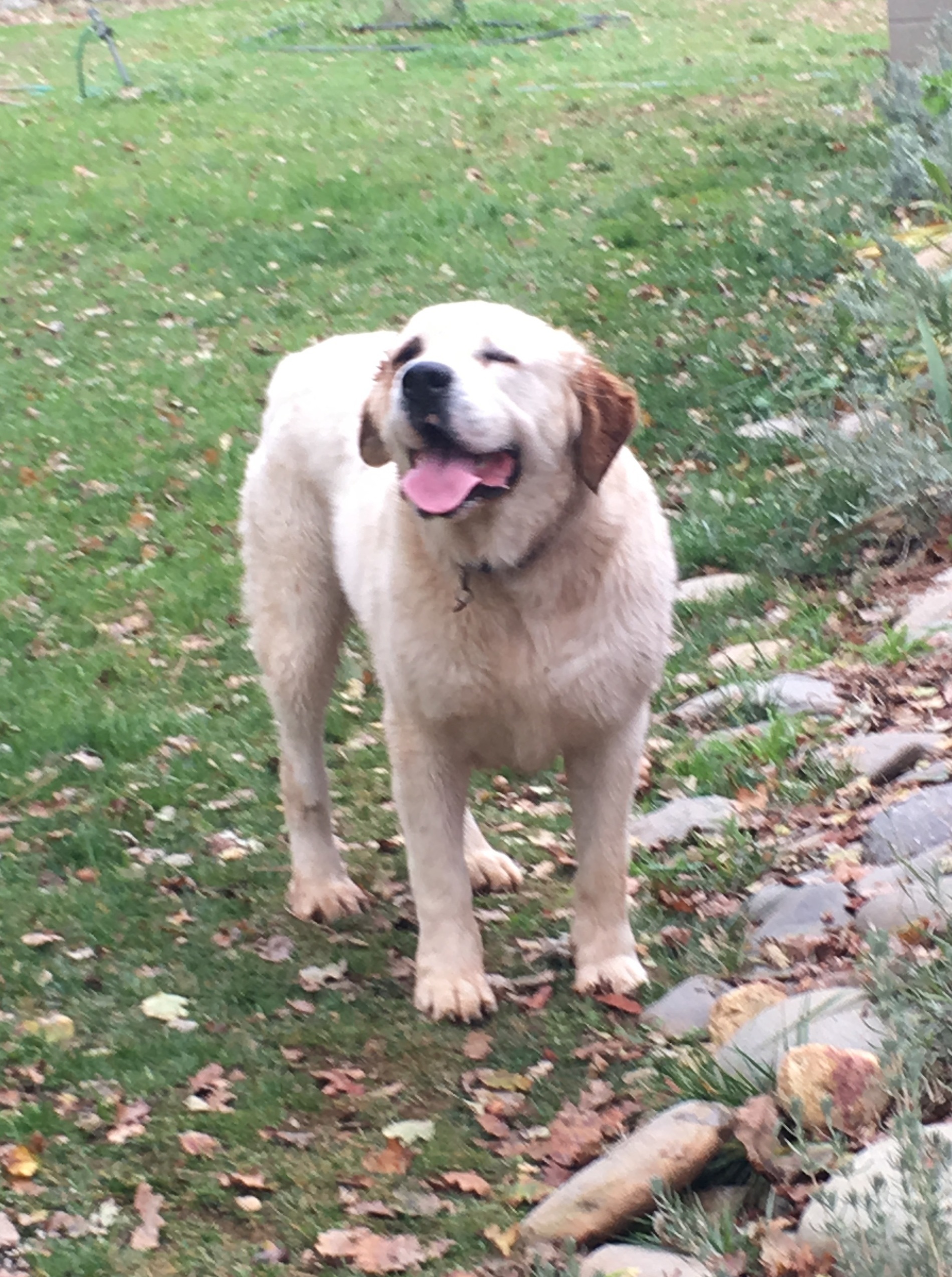 Name: Ben
Breed: St. Bernard Mix
Gender: Neutered Male
Age: 8 years
Contact: Raquel 530-227-2349
General Temperament: Ben is about 150lbs who does well with other dogs, unless on leash. He cannot go to a home with cats. He also does well with children over the age of 2. He is a big boy, so he will need lots of room to settle into.
(3/17/22)
---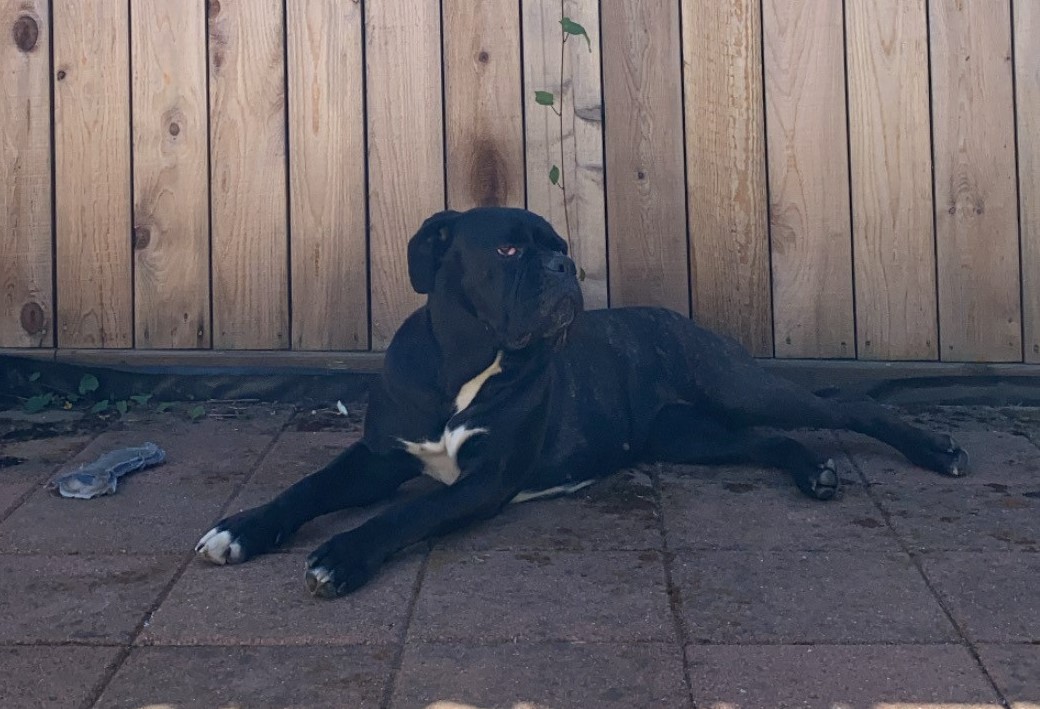 Name: Bridge
Breed: Cane Corso
Gender: Spayed Female
Age: 3 1/2 years
Contact: Tiffany (707) 616-3989
General Temperament: Bridge would thrive best in a family environment, or someone with plenty of space and time on their hands. She is good with kids and loves all people. Protective of her home and yard (part of breed instinct) Potty trained, and does excellent on leash. Simple happy dog that just needs more socializing than currently available. NOT compatible with cats or other animals, but am confident with some training she could be dog friendly. Sweetest temperament, great cuddles, food lover and over all amazing companion. The cherry eye is a common but non painful eye disorder that develops in some breeds. She has had surgery and it did return. The vet has notified me that it's just cosmetic and doesn't lead to other issues. Perfectly healthy and up to date on immunizations


(11/28/21)
---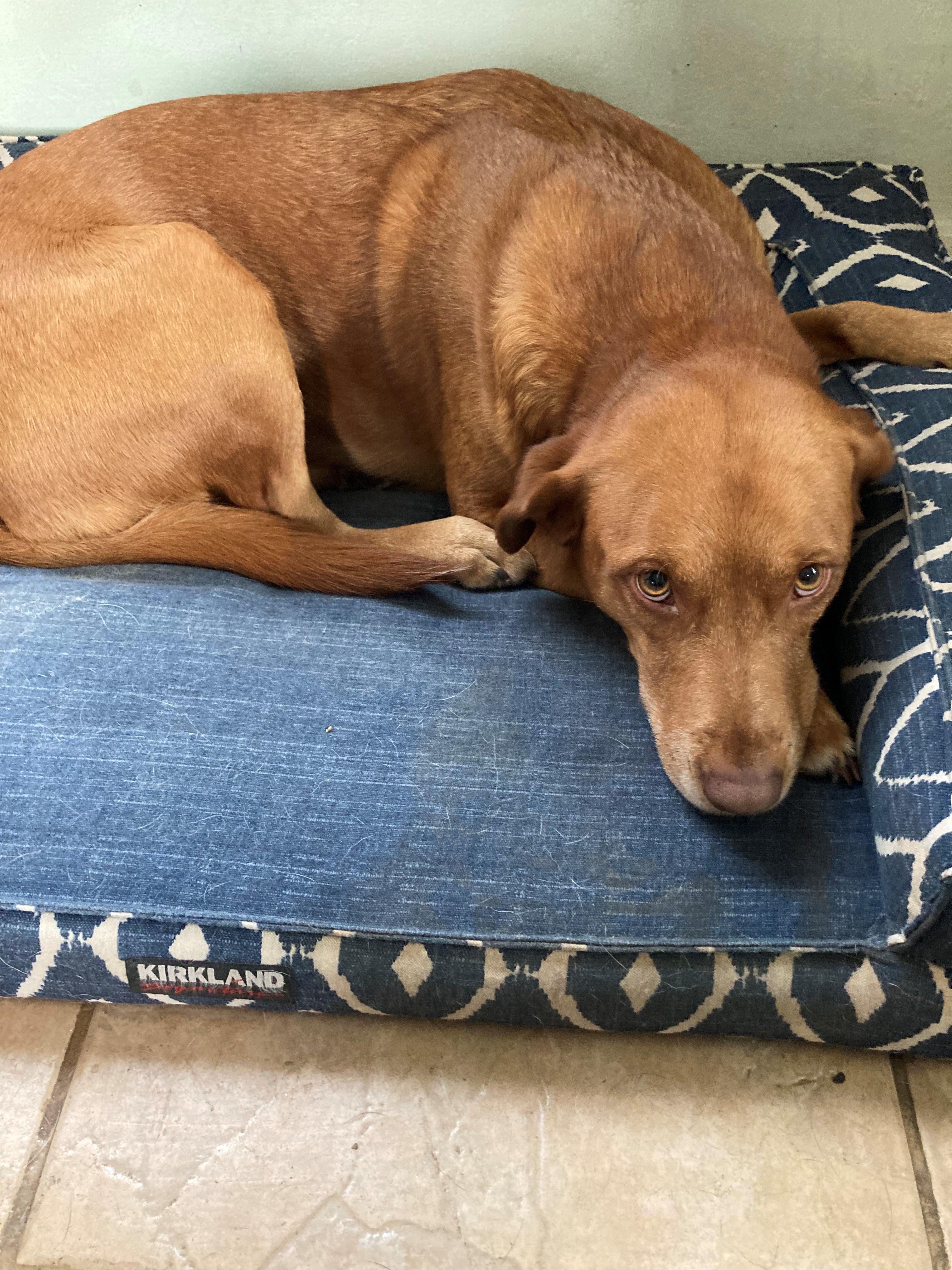 Name: Les Paul
Breed: Border collie black lab and Visalia
Gender: Male/neutered
Age: 6 years old. Born September 27th 2015
Contact: Emily 530-592-6524 call or texts. Email emily.andreatta

[email protected]
General Temperament: Les is an exceptionally smart dog. Good with other dogs. Has been around children his whole life and he's very protective of them. I would love to find him a new home that could take the time to give him the attention he deserves.
(9/1/21)
---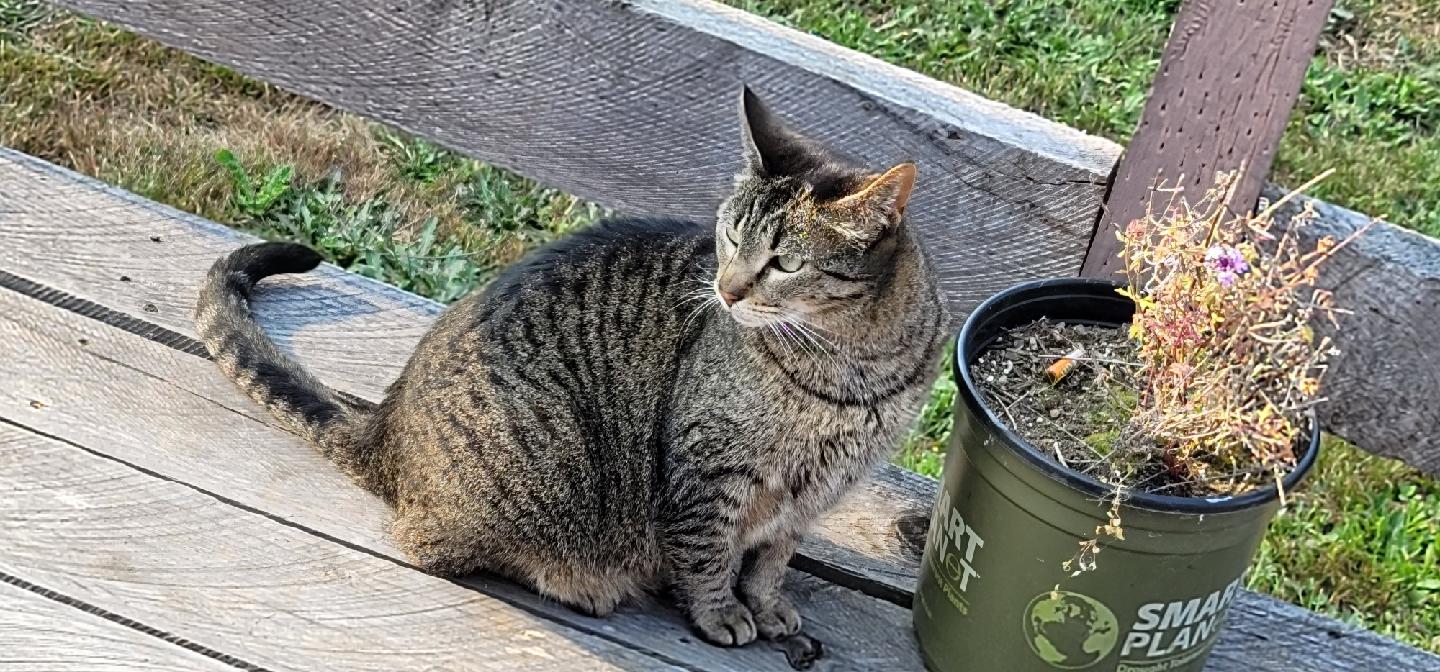 Name: Babygirl
Breed: Domestic Shorthair mix
Gender: Spayed Female
Age: 3-5 years old (estimated)
Contact: Tammy at

[email protected]

or (707)349-2509
General Temperament: She is very sassy, loves attention, treats, has set her boundaries with my males and seems to stand her ground. When she is tired of attention she'll let you know with a gentle swat or bite. She is not a big cat small but very mighty. She was an indoor cat but recently abandoned so outdoor now, gets along with small dogs and other pets I have.
(7/27/21)
---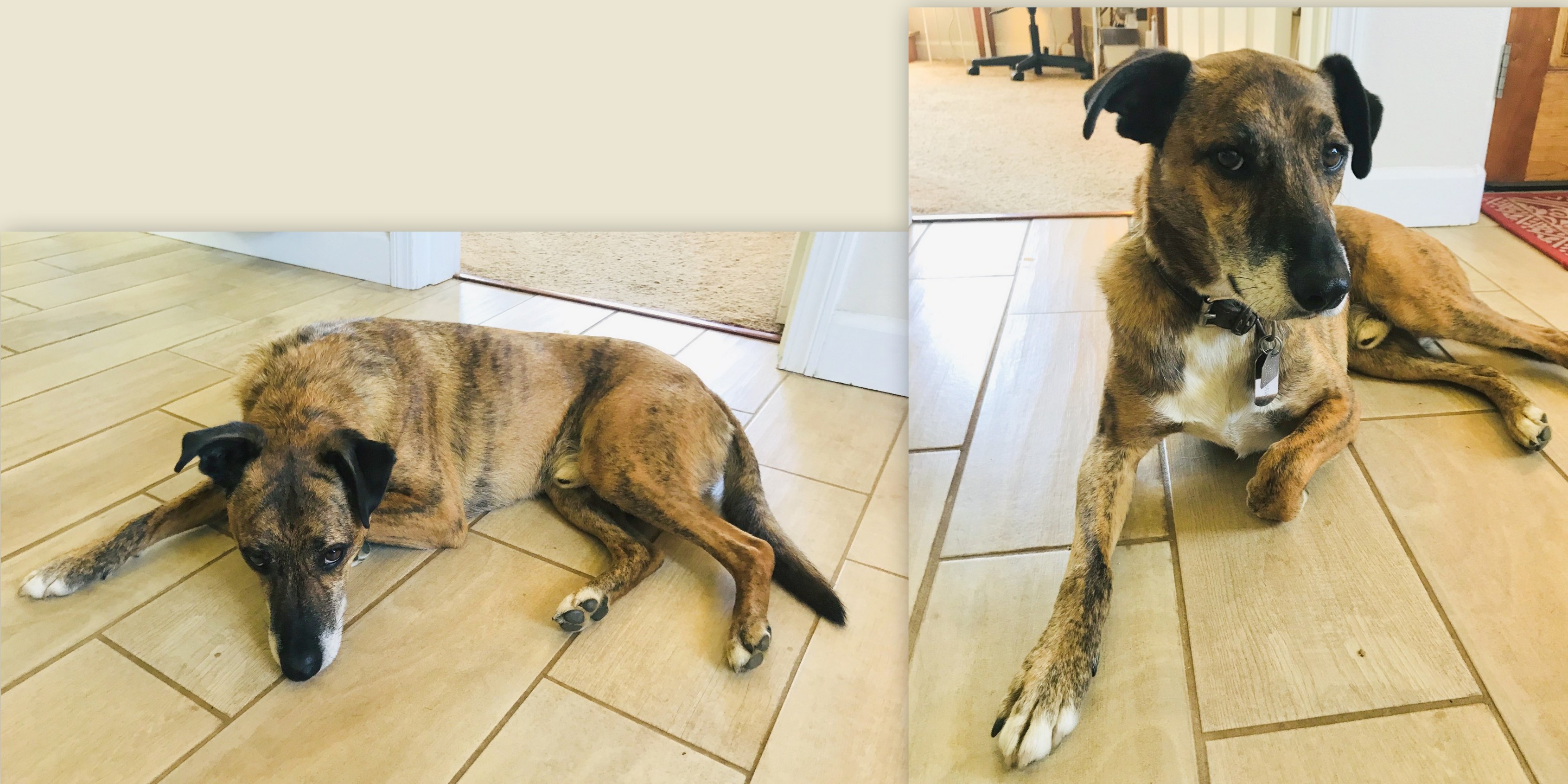 Name: Buddy
Breed: Mixed breed with Catahoula.
Gender: Male
Age: approximately 8 (was a rescue)
Contact:

[email protected]

; phone # is 707 845-8414 (Matt Smith)
General Temperament: Buddy is neutered and up to date on his shots. Matt has a very busy work schedule which doesn't allow him time to spend with Buddy. Buddy is a sweet boy! He is good with adults and children as well as other dogs and cats. He is easy to take care of.
(7/3/21)
---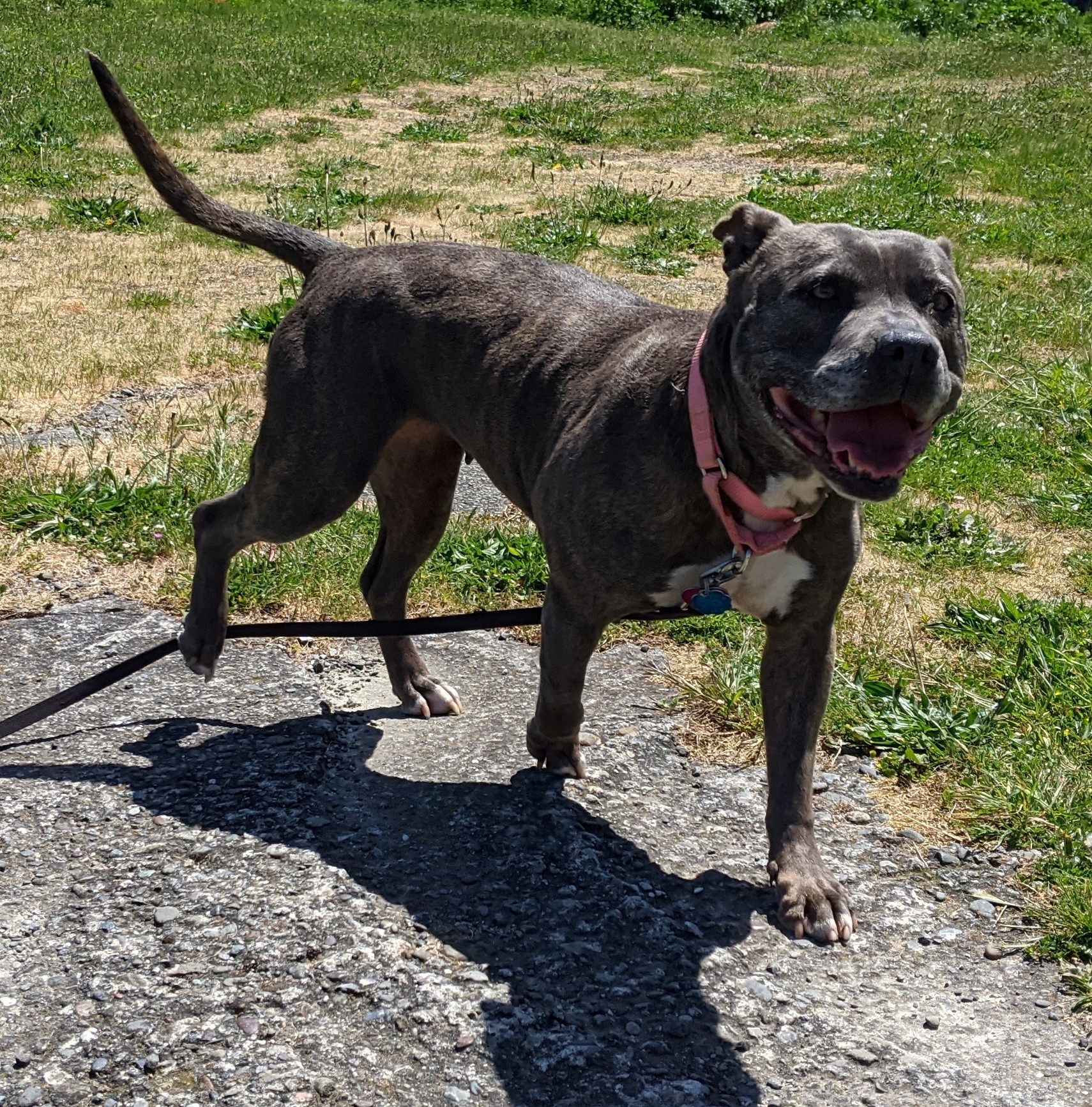 Name: Pebbles
Breed: Pitbull
Gender: Female
Age: approximately 12
Contact: 707-725-6154 or email

[email protected]
General Temperament: Pebbles is very affectionate and loves giving kisses to new friends. An experienced adopter would be best because she is deaf. She gets along well with calm large dogs and most calm cats. She would do best in a home without children or small dogs that has a fenced yard she can run around in. A nice quiet home with a comfy couch would be ideal for her.
(5/26/21)
---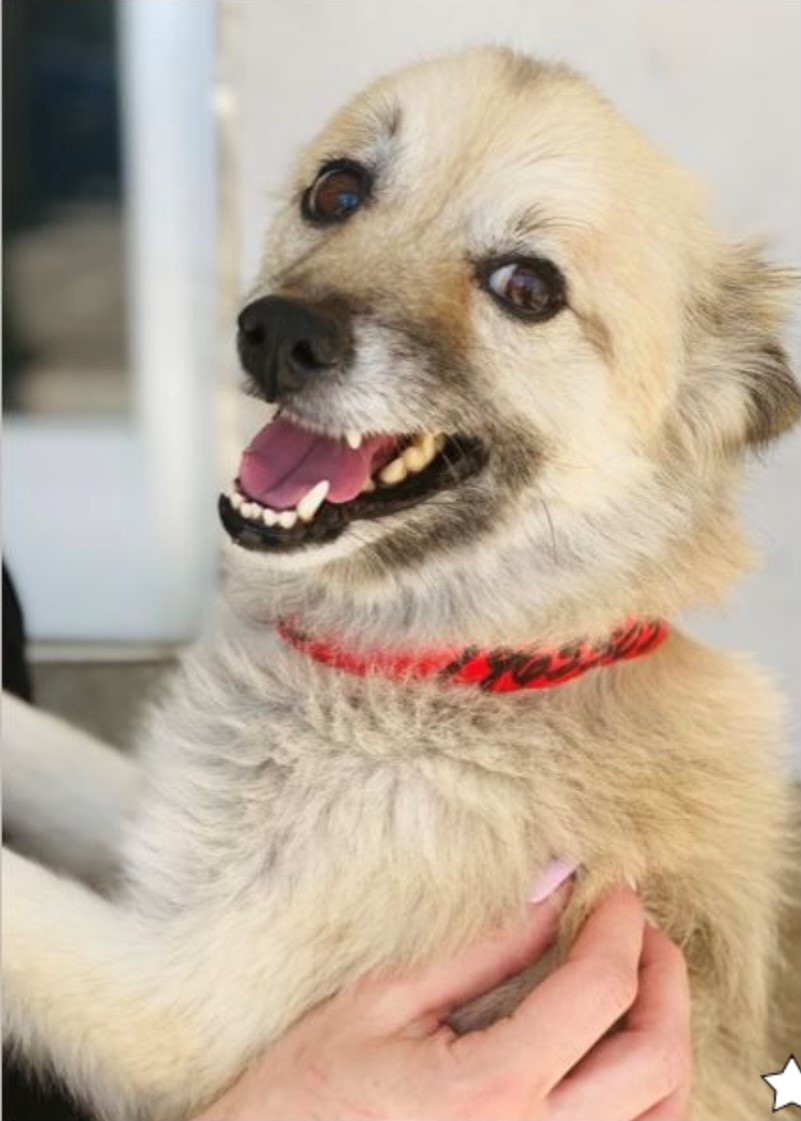 Name: Braxton
Breed: Pomeranian/Australian Shepherd mix
Gender: Neutered Male
Age: 7 years
Contact: Mary 925-768-5759
General Temperament: He's a very affectionate dog and loves having his neck and ears scratched. He's great around people and loves kisses and cuddles but he is wary of other dogs and tends to bark at them so he would be best in a home without at least larger dogs. He also has a pinched nerve in his back for which he is on muscle relaxers and pain killers. You wouldn't know he has this condition by looking at him, though! He runs in circles when it's walk time and likes jumping into the car for rides. He is house broken and very smart. He can sit and give you his paw and he has picked up other tricks very quickly.
(3/17/21)
---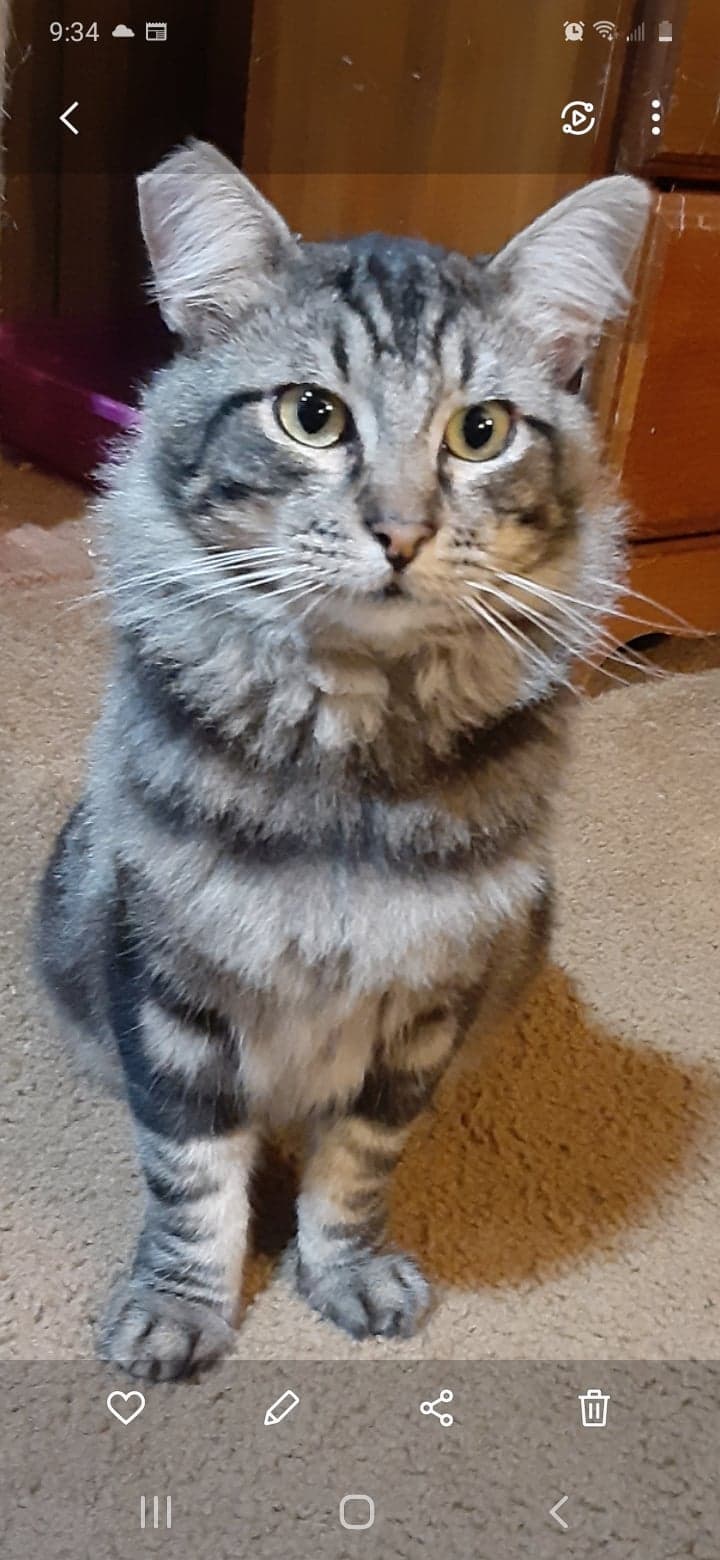 Name: Gus
Breed: Brown Tabby DMH
Gender: Neutered Male
Age: 2 years
Contact: Friends for Life at (707) 442-5999 or email

[email protected]
General Temperament: Gus is a unique guy. He has lived outdoors most of his life, and would probably be content as a barn cat. However, we think that the right person could bring out his gentler side. Just look at that pet-able fur! Gus is gregarious with other cats and is incredibly playful; he is still learning to trust humans.
(1/21/21)
---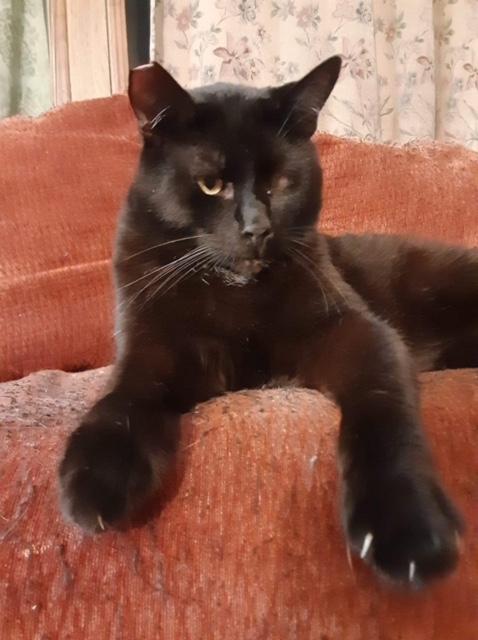 Name: Cap'n Morgan
Breed: Black Domestic Short Hair
Gender: Neutered Male
Age: 4 years
Contact: Friends for Life Animal Rescue at (707) 442-5999 or email

[email protected]
General Temperament: This handsome man is Cap'n Morgan. Cap'n Morgan is about four years old and is great with other cats and children. However, he especially loves his foster brother, Angel. Cap'n Morgan craves affection, from kisses to cuddles. He makes a strong impression on everyone who visits Friends for Life. He possesses a regal presence and likes to sit up high on the cat tree, surveying his domain. Cap'n Morgan came to us with one eye; we assume it is only befitting of a sea captain.
(1/16/21)
---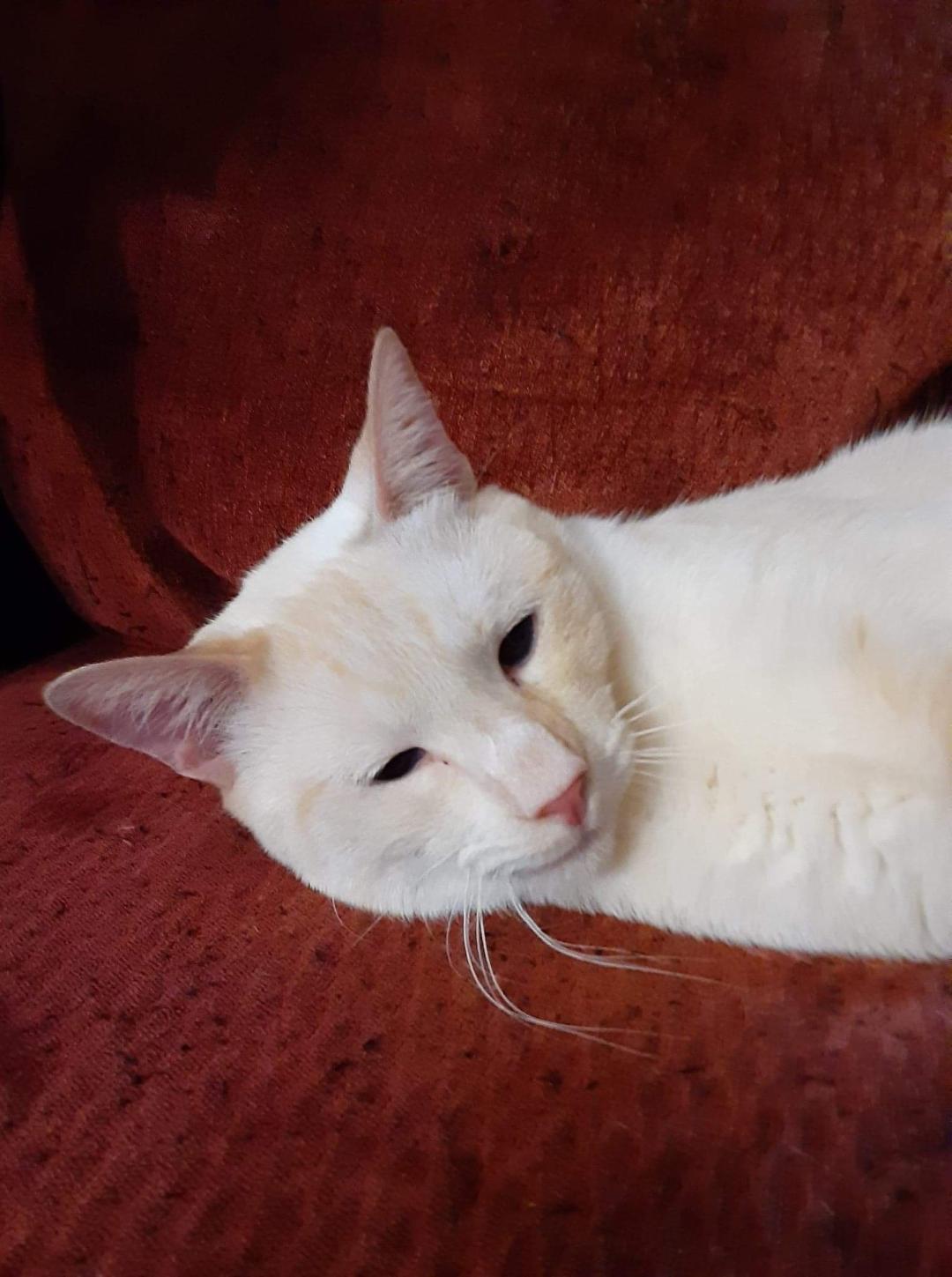 Name: Angel
Breed: Short Hair Flame Point Siamese
Gender: Neutered Male
Age: 3 years
Contact: Friends for Life at (707) 442-5999 or

[email protected]
General Temperament: This goofball is Angel. He is a very large, very active boy. He is a flame point Siamese with beautiful blue eyes. He loves to make friends with people and animals. Angel is always on the lookout for pets and head scratches, but is also very independent. He loves to play, especially with his fellow foster Cap'n Morgan. He came in as a very shy, very timid kitty and has blossomed into a confident boy. Angel is already neutered and has had all of his vaccinations.
(1/16/21)
---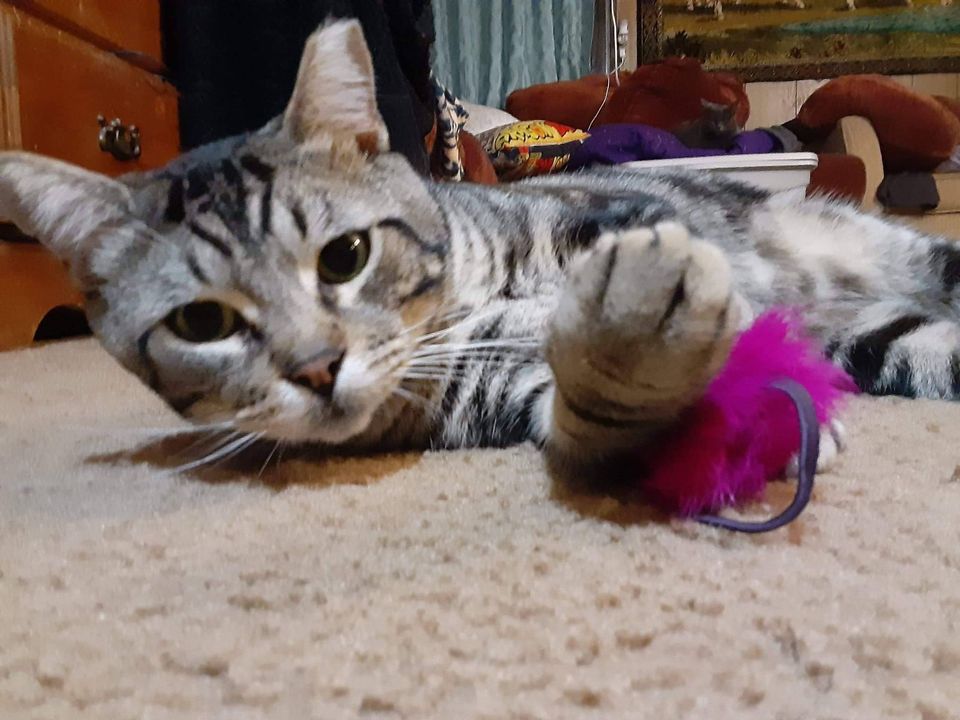 Name: Oscar
Breed: Short Hair Brown Tabby
Gender: Neutered Male
Age: 3 years
Contact: Friends for Life at (707) 442-5999 or

[email protected]
General Temperament: Meet Oscar, a cuddle-loving brown tabby boy with a fun personality. Oscar is 3 years old and wants nothing more than to spend his day snuggled up to a friend or playing with a fellow cat. Oscar is known at Friends for Life as a total ham; he has lots of funny quirks, such as snoring during a good nap and running to greet all visitors like a little butler. Oscar is an easygoing guy and is great around kids and animals. He was neglected by unkind humans and is a carrier of FIV. Oscar is a healthy cat who would make a perfect addition to any household. If you are a special person looking for a special cat, look no further than Oscar!
(1/16/21)
---